The Grand Master M.W. Brother. Rodney McCurley attended Strathearn Masonic Lodge 680 to present two fifty year jewels and certificates to our distinguished brethren.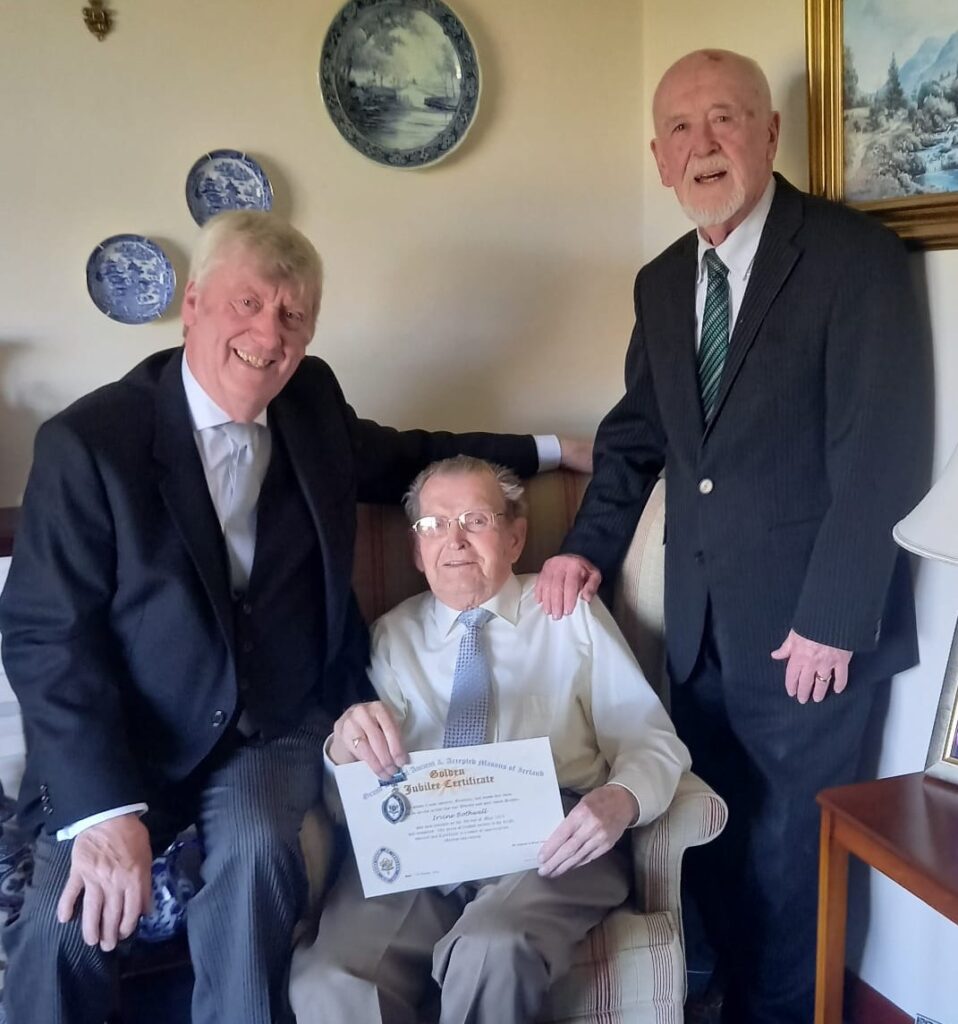 W. Brother. Irvine Bothwell (seated) and W. Brother. Roy Catney standing, The Grand Master has known both these brethren for close on fifty years and used to attend their lodge 783 which unfortunately closed.
They both then joined Strathearn 680. M. W. Bro. Rodney McCurley had worked with W. Bro Catney in BT over many years.
Article: Brian Hampton, secretary