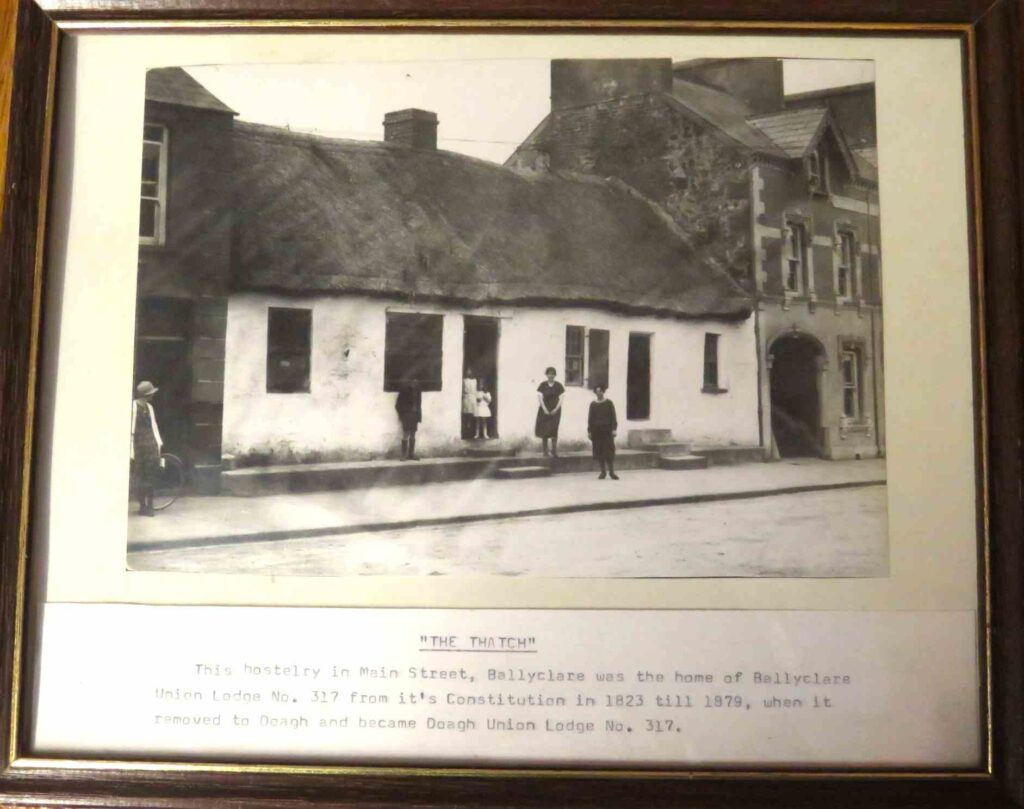 Just home from an enjoyable meeting of The Irish Lodge of Research, where we were guests of Union Masonic Lodge No 317, Doagh. We were in Doagh today to play our part in the Bi-Centenary celebrations of Doagh Union Lodge as they marked 200 years of service to Freemasonry under the Grand Lodge of Ireland. We were joined by Rt Wor Bro Jack O. Dunlop, past Deputy Grand Master of The Provincial Grand Lodge of Antrim, and one of the senior members of Union masonic Lodge number 317. Also with us were a number of Ballymena Brethren including very Wor Bro Allen Mercer, grand Almoner of The Grand Lodge of Ireland.
Despite the absence of some of our Officers, we had a good turn out of members and guests for an enjoyable afternoon, as we learned about the history of Freemasonry in Doagh, the fact that Lodge 317 has two Warrants, one, originally from Ballymena in the 1790's that now hangs on the wall of the Masonic Hall in Bendigo, in the state of Victoria in Australia, and the 1823 Warrant re-issued by The Grand Lodge of Ireland to Union Lodge No 317, initially meeting in Ballyclare and then moving to its new home in Doagh.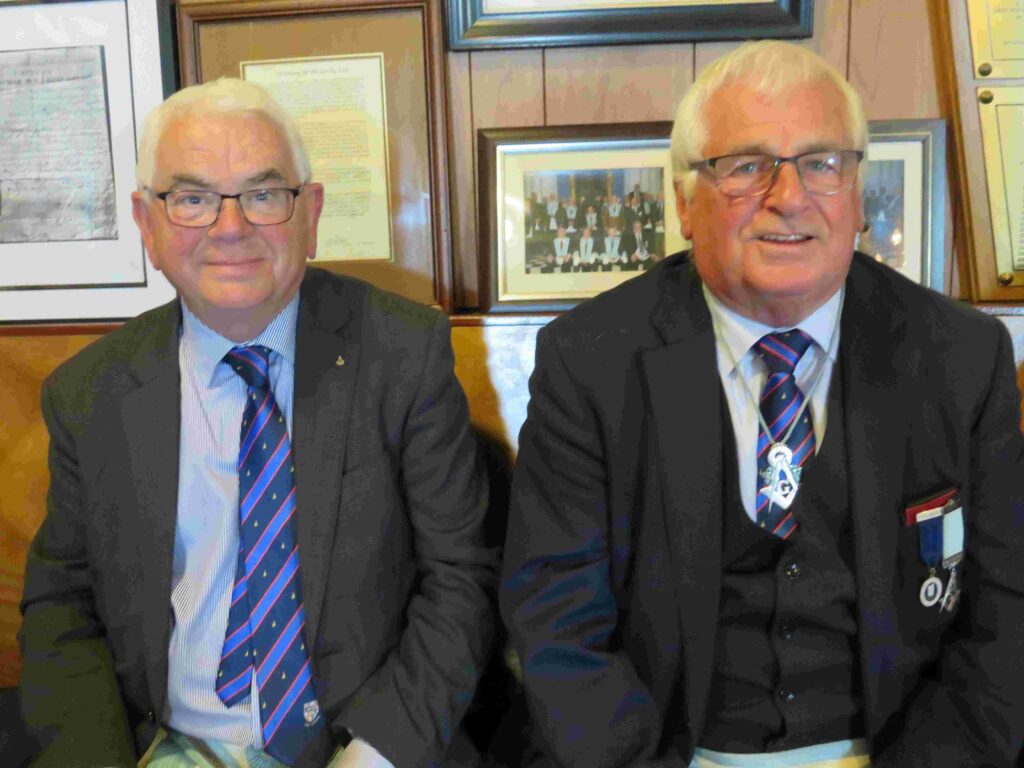 After the formal part of the meeting ended, we all headed down to the Dining Room, for an excellent buffet with cocktail sausages, sandwiches, sausage rolls biscuits and buns. Some of us excelled in this particular part of the afternoon and after a relaxing and enjoyable social hour, we all set off homewards, well pleased with our afternoon amongst friends.