Notice is hereby given……
The first meeting of the season got off to a resounding start.The Provincial Directors of Ceremonies had been busy since early in the day setting up the hall, rehearsing and ensuring all matters of ceremony & ritual were well polished. By 6.30pm the Lisburn Masonic Centre was already buzzing with Brethren, renewing friendships, shaking hands, sharing stories, & catching up on the news.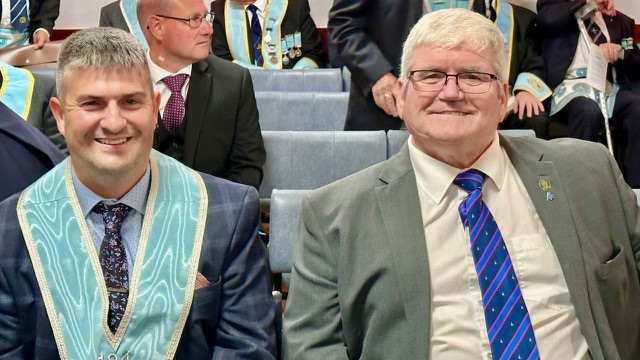 The Provincial Grand Master, R.W. Brother John Mc Lernon, his Deputy & Assistants mixed with the Brethren, sharing news, listening & extending a welcome to all Brethren.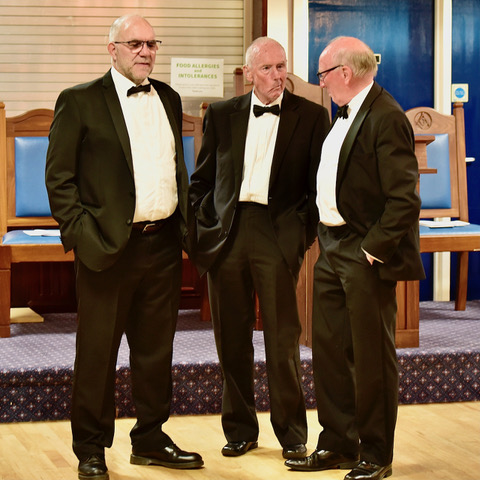 As is custom the meeting opened & proceeded with excellent ritual & precision ceremony. The opening Ode, All people that on Earth do Dwell provided a rousing & moving rendition. In every word enthusiasm, love of fraternity & great joy.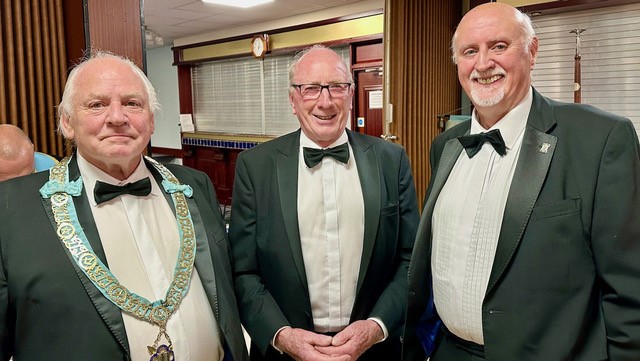 The PGM welcomed all attending Brethren, noting the excellent turnout. He then took time to welcome distinguished Brethren & guests, including Past Provincial Grand Master, R.W. Brother Robert Thompson, Past Provincial Deputy Grand Masters, R.W. Brothers Jack O' Dunlop & David Lyness, Past Assistant Provincial Grand Masters, R.W. Brother Dennis Millen & John Frazer. It was particularly pleasing to see these Past Officers, and all were looking very well.
The PGM also welcomed V.W. Brother James Gilchrist, The Grand Secretary of the Very Worshipful the Grand Lodge of Instruction of the Grand Lodge of Ireland. Also present was the District Grand King, Most Excellent Companion, Mac A. Pollock and his Deputy R.E. Companion Tom Mc Curley, of the District Grand Royal Arch Chapter of Antrim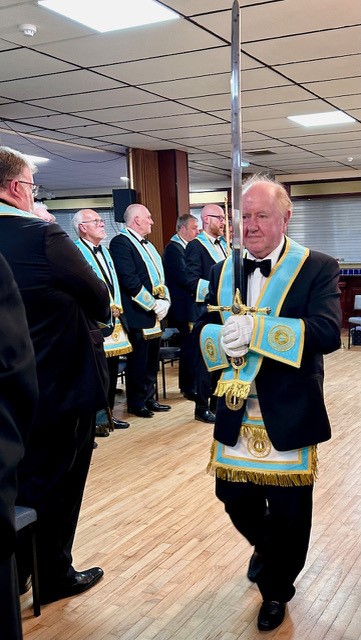 The main business of the evening included the Minutes of the Stated Communication of P.G.L. held on Monday 17th April 2023 & the Report of the P.G.L. Board of General Purposes held on Monday 4th September 2023.
Following this a collection was taken up in aid of the Provincial Grand Master Charity – Age Concern NI. The PGM encouraged the Brethren to considered Age Concern NI, in any Charity events held by their Lodge.
Congratulations to all concerned.