INTERESTING FACTS ABOUT FREEMASONRY IN ANTRIM OVER THE YEARS
1. Freemasonry in the county of Antrim has been in existence since the early 1700's
2. The Provincial Grand Lodge of Antrim as it stands today was formed in 1868 and is the largest province in Ireland boasting over 4000 members.
3. The oldest lodge in the province still in existence today is Lodge 38 received it's warrant in 1763.
4. There are 146 lodges in the Province of Antrim. It stretches from the Greater Belfast area to Portrush and Ballycastle in the north.
5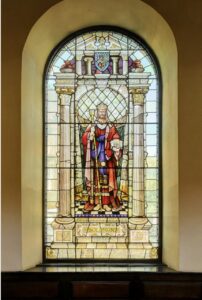 . Belfast is littered with masonic symbols confirming its strong association with the brotherhood of Freemasons…Check out the Lamp posts at both the Ulster Hall and City Hall in Belfast and St Anne's Cathedral also houses a spectacular stained-glass window featuring King Solomon surrounded by masonic symbols along with a freemason pillar in the nave (central one on the south side).
6. The Province of Antrim has members from all over the world from many backgrounds and lodges host meetings at which each holy book pertaining to each faith represented by the members in the lodge all sit side by side.
7. One of the oldest bibles, (present at Masonic meetings) in the province was printed and published in Belfast in 1740 by James Blow, who lived from 1676-1759 who was instrumental in setting up the first commercial printing press to have operated in Belfast. It was long said that Blow was the first printer in Ireland to produce a bible though this has not been confirmed.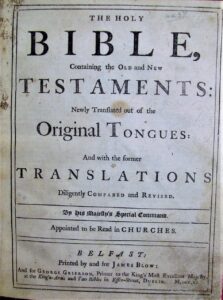 8. Irish Freemasonry is bereft of any manuscripts or documents that would indicate the presence or existence of Freemasonry in Ireland prior to the first recorded meeting of Grand Lodge in 1725, it is however possible to see its existence in symbolism. One of the oldest Masonic Chairs in Ireland dated from 1685 can be found in St Nicholas's Church of Ireland
Church in Carrickfergus. Note the figure of Hibernia with her harp and the Masonic square and compasses. While the history of this chair has essentially been lost through the years, it is undoubtedly one of the finest examples of seventeenth century wood carving in existence. 
Some well known figures in history that have their mark on Northern Ireland and beyond were Antrim Freemasons;
9. The architect of many of Belfast's most iconic buildings was Freemason, Sir Charles Lanyon. He was considered one of the most important architects of the Victorian era and designed; Queen's University, Belfast Castle, The Palm House, Botanical Gardens and Crumlin Road Gaol as well as Freemason Hall in Cornmarket, Belfast, and which to this day houses a number of lodges on a regular basis and is open to the public for tours. It was during the time he was Provincial Deputy Grand Master that the project for building a central Masonic Hall was started. He was the first chairman of the Belfast Masonic Hall Co., Ltd., and laid the foundation-stone on 24th June, 1868.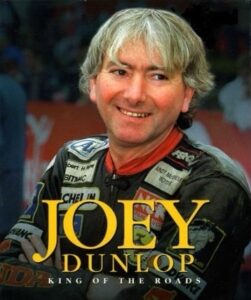 10. One of the most famous motorcycles racers of our time, Joey Dunlop was a Freemason from Ballymoney. He won his third hat trick at the Isle of Man TT in 2000 and set his fastest lap on the course of 123.87 mph in the Senior race, which he finished third. In 2016 he was voted through Motorcycle News as the fifth greatest motorcycling icon ever.
11. The famous poet, James Orr was a Freemason from Antrim. A Poet, Patriot, Philanthropist and United Irishman, he was known as the Bard of Ballycarry, was a poet or rhyming weaverfrom Ballycarry, Co. Antrim in the province of Ulster in Ireland, who wrote in English and Ulster Scots. His most famous poem was The Irishman. He was the foremost of the Ulster Weaver Poets, and was writing contemporaneously with Robert Burns. 
Orr joined the Irish nationalist Society of United Irishmen in 1791 and took part in the Irish Rebellion of 1798. The United Army of Ulster, of which he was a part, was defeated at the Battle of Antrim and after a time hiding from the authorities, he fled to America. He remained there for a short time, earning a living by working for a newspaper, but returned to Ballycarry in 1802 under an amnesty. He died in Ballycarry in 1816 at the age of 46.
An imposing monument to Orr, erected by local Freemasons in 1831, is sited in the Templecorran cemetery near Ballycarry, in memory of the great Mason and Ulster Weaver Poet.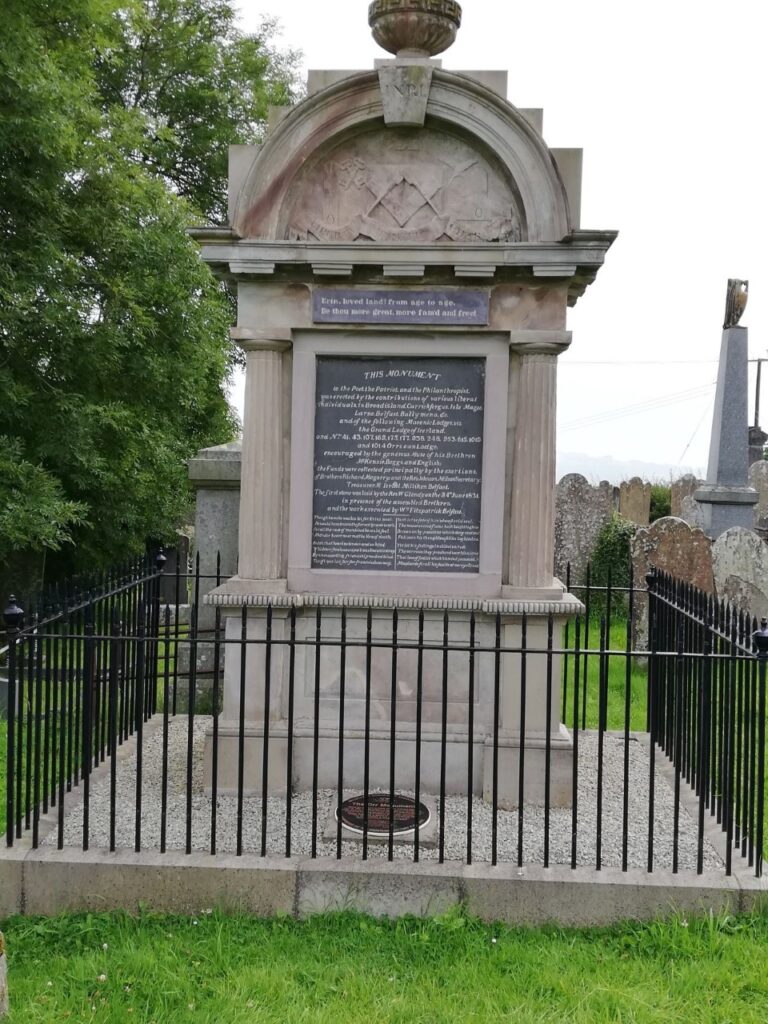 12. Olympic medalist and Freemason, Kennedy Kane McArthur from Dervock in county Antrim was a long-distance runner who won Olympic gold for his adopted South Africa.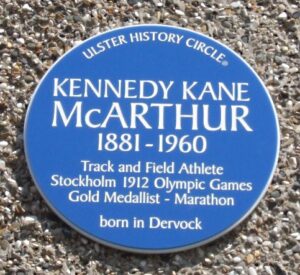 He was over six foot tall, smoked a pipe and ate chips for breakfast – not your typical Olympic gold medallist. Described as the 'golden boy' of the 1912 Olympic Games in Stockholm, the County Antrim marathon runner Kennedy Kane McArthur overcame weight, height and, evidently, respiratory problems to win gold for his adopted country of South Africa - and help write a unique chapter in the history of track and field athletics.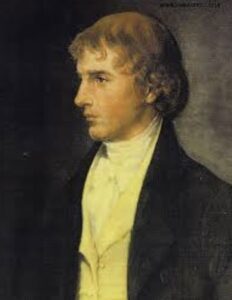 13. Henry Joy McCracken
One of the most famous united Irishmen who was hanged for his part in the Irish Rebellion, was Henry Joy McCracken, who, along with many of his comrades, was a prominent Freemason. It is said that he modelled the United Irishmen on the workings of Freemasonry. He is buried in Belfast's Clifton Street, alongside many other famous United Irish Men who were also Freemasons.
14 Sir Robert Hugh Hanley Baird KBE
Credited with printing the first ever Belfast Telegraph, Sir Robert Hugh Stanley Baird KBE lived from 1855-1934 and was one of great names in the civic life of Belfast during this time. From 1868, he and his brother George had contemplated establishing an evening daily newspaper, this became a reality when on Thursday 1st September 1870 the very first Belfast Evening Telegraph was brought to life. During his time he also founded five other papers across Ireland. An impressive man, his history is well worth delving into. As a Freemason, he was very active in the felid of masonic charities, though it was often said that he delivered 'benevolence by stealth'.