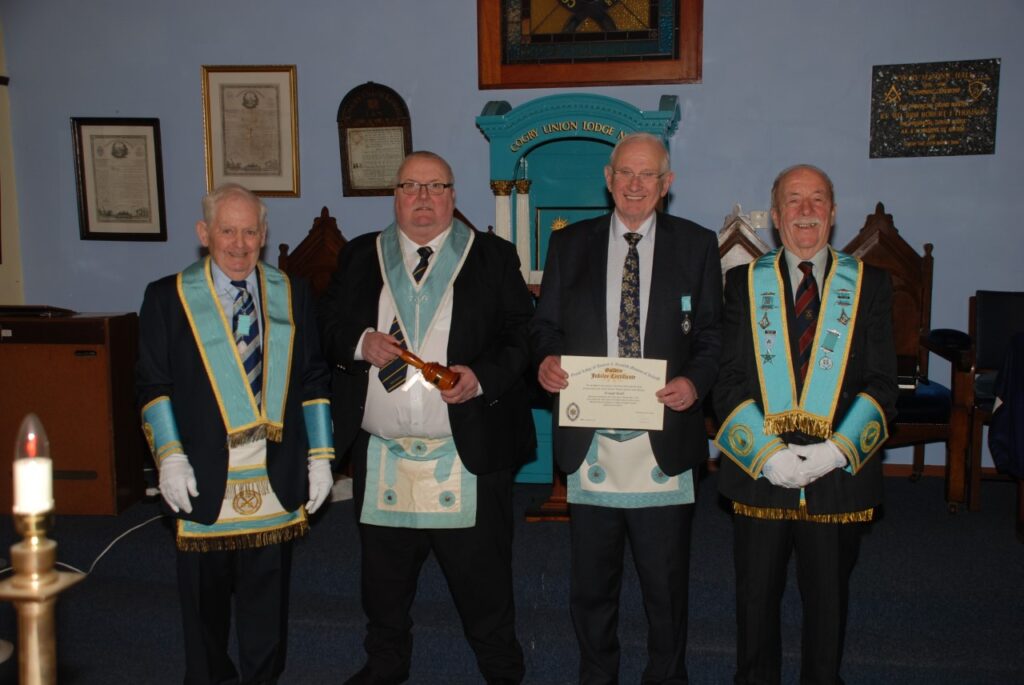 Brother Ernest Hall known to all as Ernie was born on 1st September 1944, son of James and Sarah Hall and brought up in Parkgate. As a child he attended the Life Boys and Boys Brigade before going to Parkgate School.
On leaving school in 1960 Ernie started work in John Robinson's General Drapers Shop Main Street Ballyclare. In 1967 Ernie opened his own business of Gents Outfitters on the Ballynure Road Ballyclare. In 1972 the opportunity arose for Ernie to move his business to the Square Ballyclare. He has now been there for 50 years and is certainly a very familiar and friendly face in Ballyclare and is known to all.
Ernie married his wife Noreen Johnston in 1967. Sadly, Noreen died in January 2018.
They raised two sons; Alistair and Nigel and is now grandfather to five grandchildren.
In October 2005 the family took over Benny Craig's Hardware Shop in Main Street Ballyclare.
Nigel is Manager of the Hardware Shop and Alistair works along with his father in the Gents Outfitters.
In March 1971 Brother Ernie was proposed into the Lodge by W Bro Crymble and seconded by W Bro Moffett.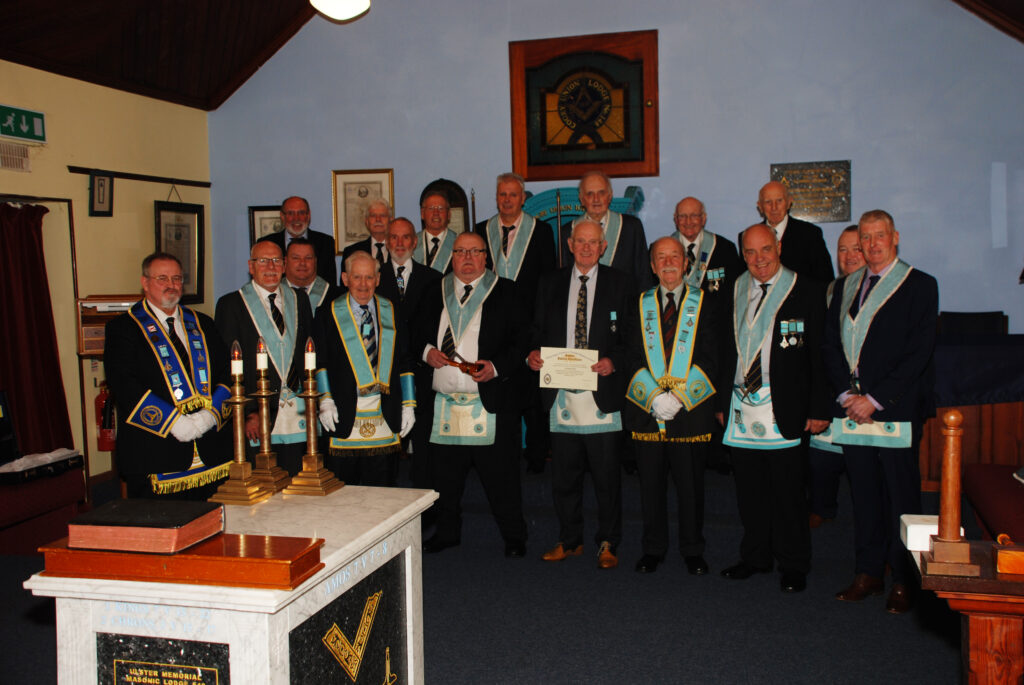 Ernie received his Entered Apprentice Degree on 20th September 1971, was passed to the Degree of Fellowcraft on 18th October 1971 and was raised to the Sublime Degree of Master Mason on 28th February 1972.
The Worshipful Master for Ernie's first two Degrees was W Bro James Crymble and
W Bro David Montgomery for his Master Mason Degree.
The degree team for his Degrees consisted of W Bro Milligan of Lodge 281
W Bros Hunter, Buckley, Crymble and Moffett.