Annual Open Day
Brethren spent an enjoyable day in the company of our brethren at Larne Masonic Centre, Mill Brae, Larne.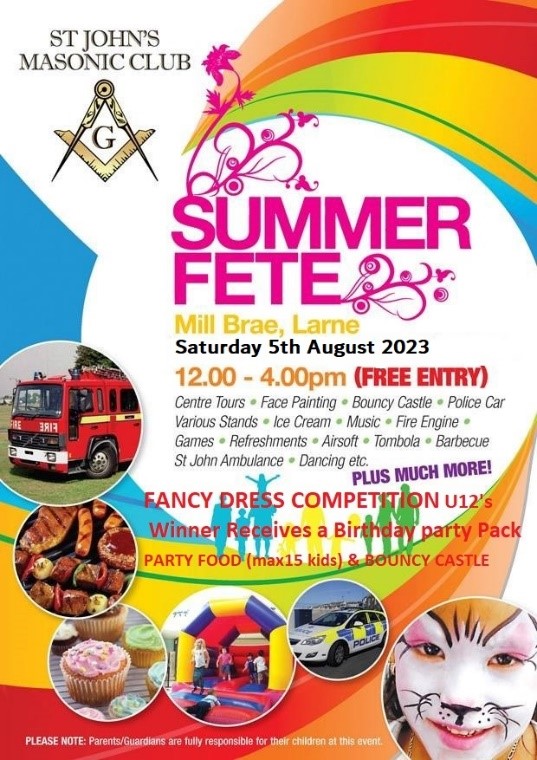 I arrived at the Centre, just after 10.00 am, to get set up in their ground floor Committee Room, Library and Archive. Although not scheduled to start until Noon, I was lucky enough to have a steady flow of inquisitive visitors from 11:00 am onwards.
The weather remained dry all morning and even became quite sunny in the afternoon. Outside there were many interesting events, including face painting, a Bouncy Castle, an Ice Cream Stand, Teddies for Loving Care Stand,  an RNLI Stand, a St. John's Ambulance Stand, Barbeque, Escorted Pony Rides and a fascinating collection of Eagles, Hawks, Owls, and Others.  As one wag was heard to say, it had been a long time since he had seen so many vultures in Larne.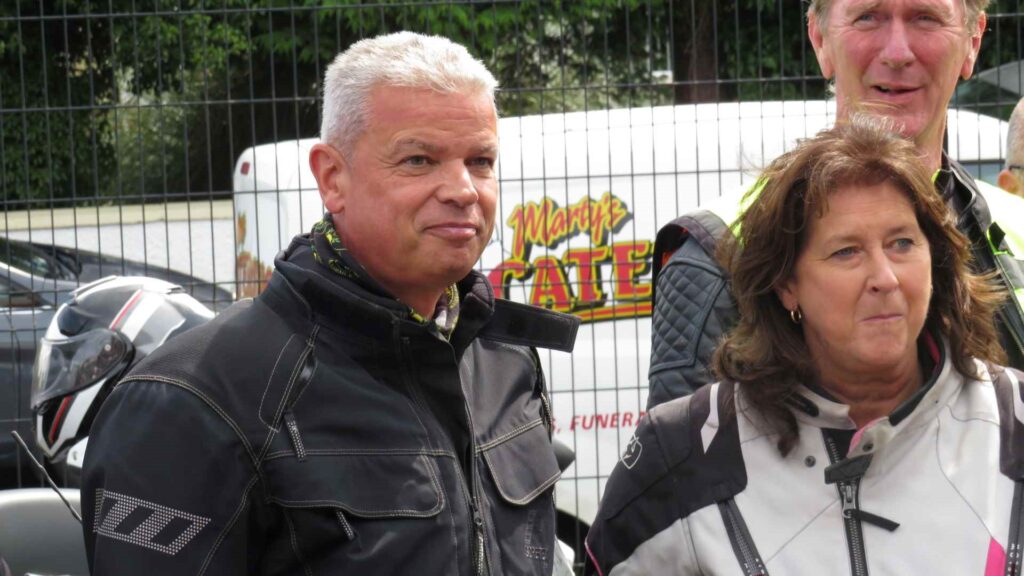 The highlight of the afternoon was the arrival of a large number of members and friends of The Widow's Sons Masonic Motorcycle Club, who came out especially to visit today's Open Day in Larne.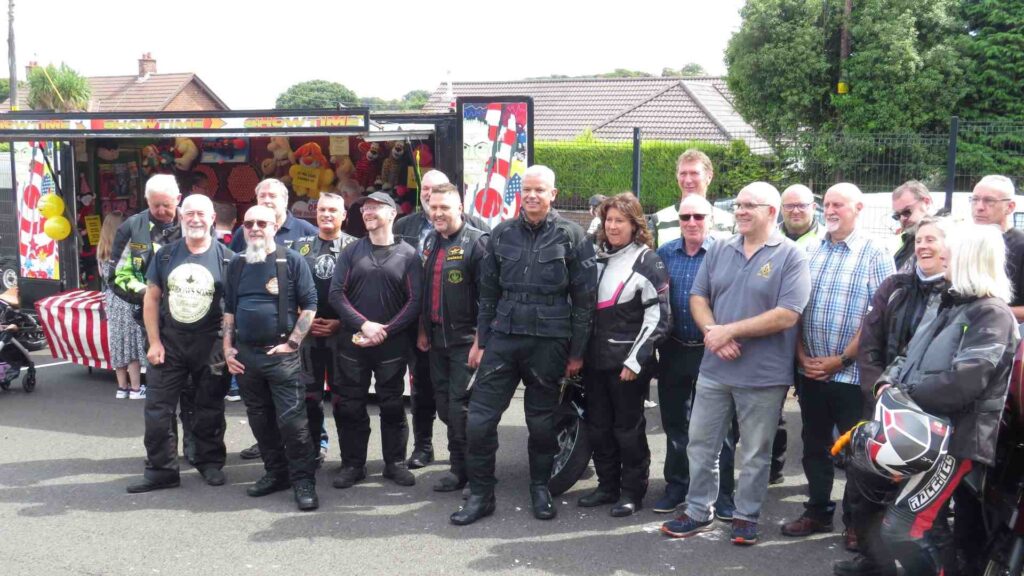 In their midst was R. W. Brother David Selby, the Provincial Deputy Grand Master of Down, and one of the founders of The Irish Branch of The Widows Sons and a keen motorcyclist himself.
On arrival, they were greeted by R. W. Brother John Edens, the Provincial Deputy Grand Master of Antrim, accompanied by Samuel Brennan and Paul Harvey, two of our Assistant Provincial Grand Masters' of Antrim.
The event was well supported throughout the day and should be held up as a model of planning and administration for any other hall, that may be planning their own Masonic Open Day.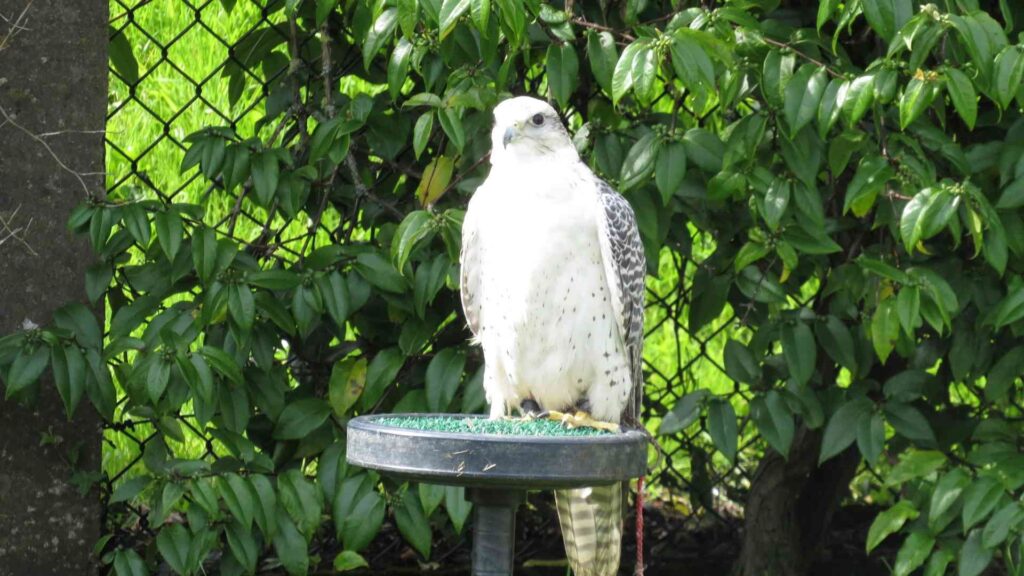 There were events and opportunities available for all age groups, and the Larne Members did a great job keeping all their guests and visitors happy and satisfied.
Another very successful open day, where the Larne weather was kind to us all and we all enjoyed a great day.