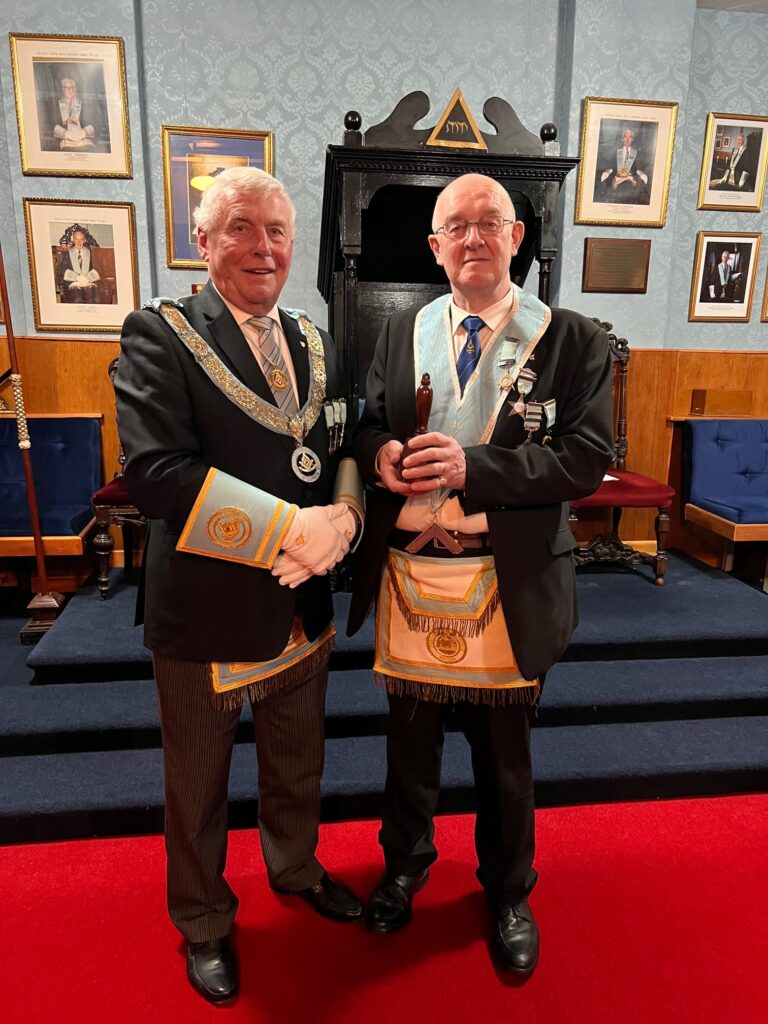 A fantastic turnout of Freemasons watched on as the Provincial Grand Master, R.W. Brother John McLernon presented James Hutchinson McClurg with his 50 Year Jewel at Crumlin, Royal Blue Masonic Lodge 140.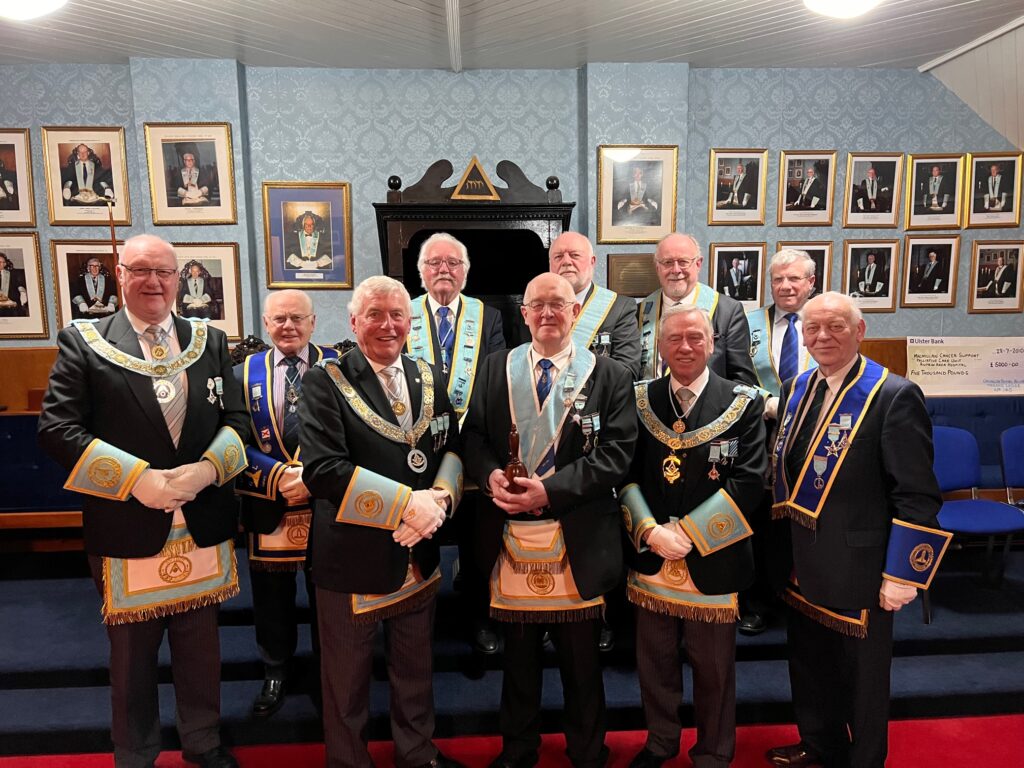 James who is married to Doreen has 4 daughters and 11 grandchildren which keep them both busy.
He attended the Straidhaveron Primary School and then attended Ballyclare High School prior to going to University to become a School Teacher. He has a great interest in Football and conveyed students from the school to many football matches. James is a Manchester United supporter.
He was an active member of Lylehill Young Farmers Club and attended many functions locally with his wife and friends over the years.
James lived on Dundesert Road, Nutts Corner before moving to Dundrod after his marriage to Doreen.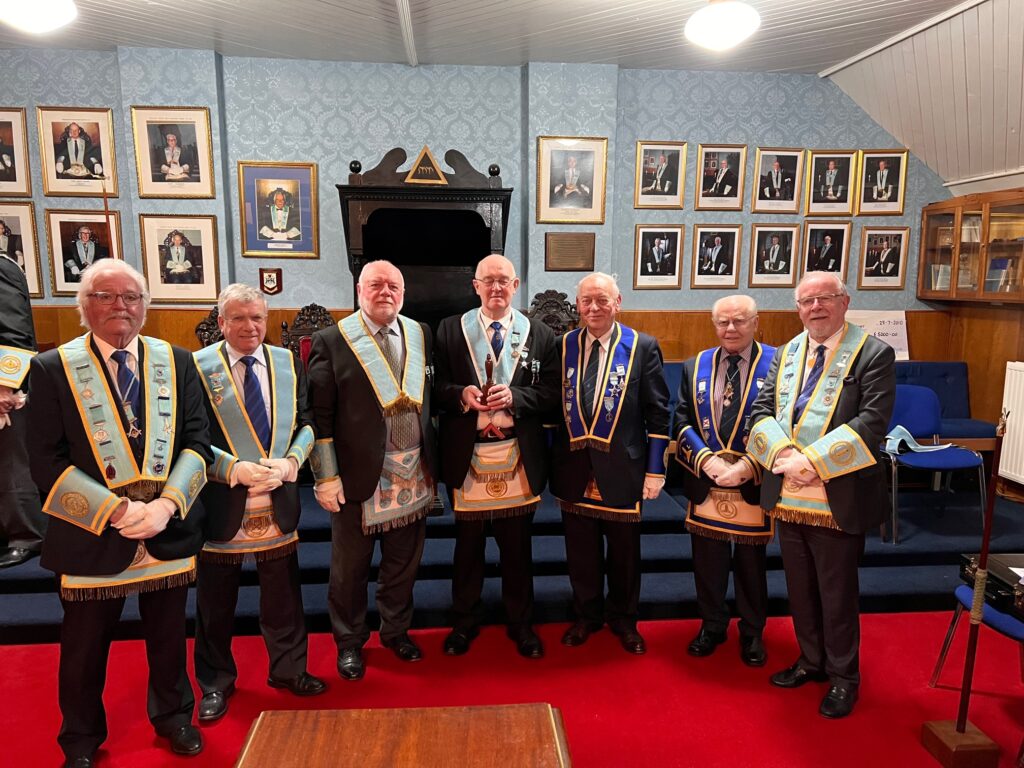 He was proposed to be a member of Crumlin Royal Blue Masonic Lodge 140 by W Bro McConnell and seconded by W Bro Ingram on 15th September 1972. W Bro George Brown and W Bro Jock Cairns were appointed as the enquiry committee. He was Balloted on 17th November, and then joined Crumlin Royal Blue Masonic Lodge on 16th March 1973, his degree was conferred by W Bro George Brown, W Bro W S Cummings and W Bro John Porter. James was Passed on 18th May 1973 and Raised on 18th January 1974. He became Worshipful Master for the first time in 1990, and went on to fulfil this role again in both 2003 and is currently the W.M. for 2023. James has also acted as Lodge Secretary from1991 to 2001.
He was also a Provincial Grand Lodge Standard Bearer, and currently a Provincial Grand Lodge Chaplain serving from 2003 to present.
He has also served as a Grand Lodge Representative to the Grand Lodge of New Zealand.
James is well known in the local area as he has carried out degrees on many candidates and installed Worshipful Masters in Lodge 140 and many other Masonic Lodges.
He is also a Member of Royal Arch Chapter 140, were again he is well known for Conferring degrees in the Chapter including the 3 Principal Officers of Chapter 140 and many other Chapters.
James is also the Registrar in District Royal Arch Chapter and a Past Officer of Grand Chapter.
He is also a Member of Maralin and Oak Councils where he also confers the degrees.
James is also a member of Templeton Preceptory, where he is the current registrar and confers the degrees.
All in all James has a fantastic Masonic Career and that was bourne out by the attendance at the meeting.
We wish James and his family well.