Degree Night – 514 Maghermorne
In a remarkable evening two Brethren of the Lodge, Brothers Laurence & William Niblock were Raised to the Sublime Degree of Master Mason.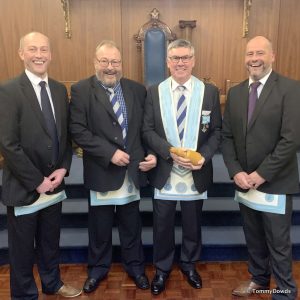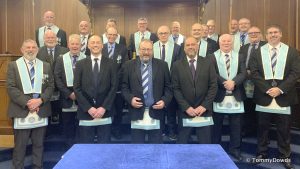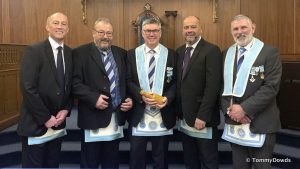 Their Father Alex Niblock, also a member of the Lodge, had great delight preparing & conducting his sons into the Lodge room and placing them at the Altar.
The degree was carried out fully – twice – thus on this occasion the Masonic meaning & Symbolic significance was indeed doubly intensified!
Congratulations to the Lodge Officers & Members for a full turnout, and to all who took part in conferring an excellent Degree – and congratulations to our newly Raised Brethren Laurence and William – and to their rightfully proud Father.