Worshipful Master, what is our next business?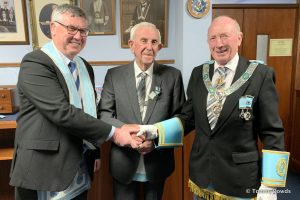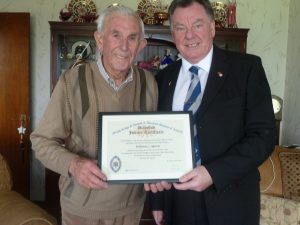 Maghermorne 514 – Larne recognised 60 years of dedicated service to the lodge when Worshipful Brother James Agnew was presented with his sixty year Jewel by R.W. Brother Sam Brennan, Provincial Assistant Master.

As can be seen from extracts of the lodge minute books, James was initiated into 514 on 27thNovember 1958, and Raised on 26thMarch 1959, all at a time before many of the current members were born!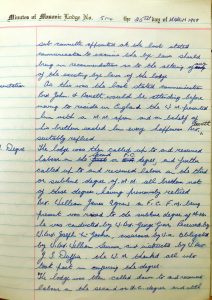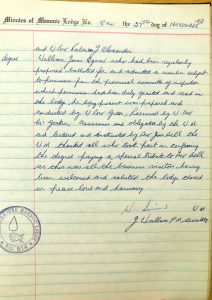 Sixty years can be spoken quickly. But in it is represented a lifetime. In sixty years much happens in a man's life, employment, promotion, love, family, children, good times & difficult times. In all that life gives, James has and remains dedicated to his lodge, and the lessons and moral principles of Freemasonry – a shining example to all of our responsibilities to our God, to our neighbours, and to ourselves.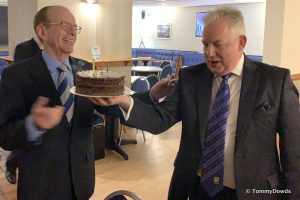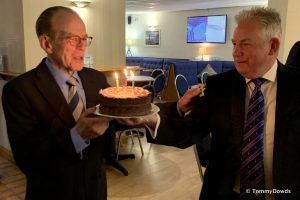 Congratulations James, we wish you long years that you may continue to enjoy good health, happiness, and the company of your friends family and Brethren.
Following the meeting a festive board was held during which Worshipful Brother Jim Thompson was to his surprise and delight presented with a cake by his son Billy in recognition of his recent Birthday.