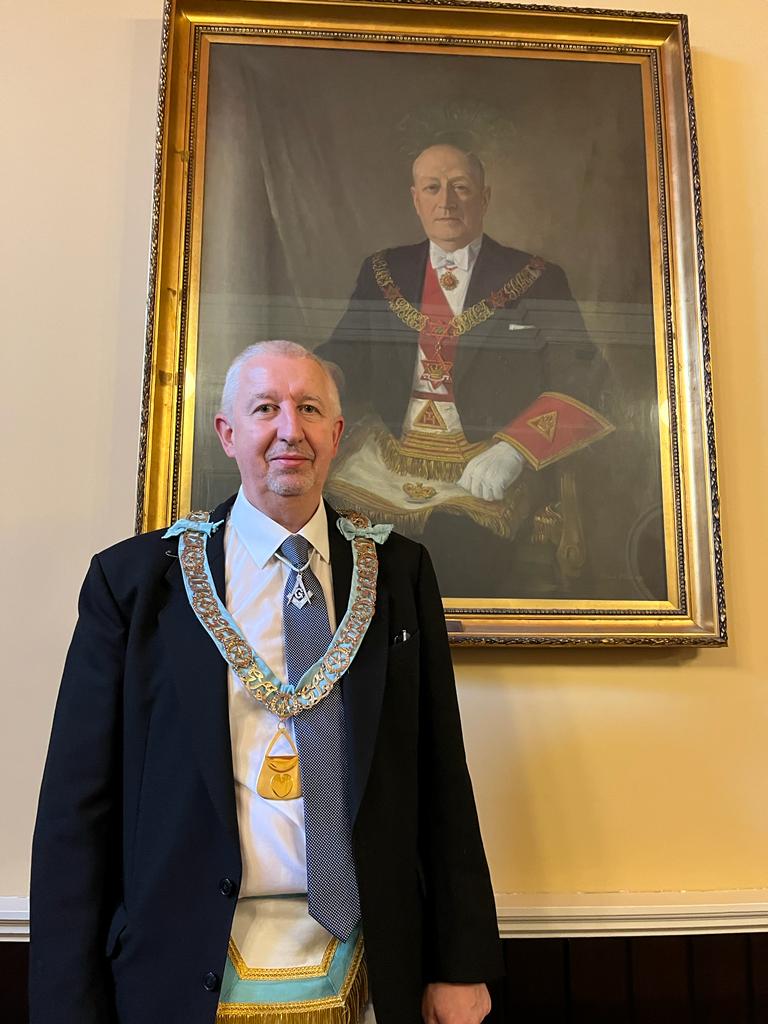 On St John's day 27th December 2022 the recently installed Grand Lodge Almoner V.W. Brother Allen Mercer of Kells Lodge No 990 in the Province of Antrim is pictured in front of a splendid portrait. This portrait has both a Masonic and personal significance to V.W. Brother Allen.
The Portrait is of a former M.E. & Supreme Grand King Sydney Hanna who was an Uncle of V.W. Brother Allen's father.
V.W. Brother Allen Mercer was a personal friend of Sydney Hanna's son R.W. Brother Alan Hanna.
Both Alan Hanna and his father were members of Supreme Council, 33rd Degree A. & A. Rite for Ireland.