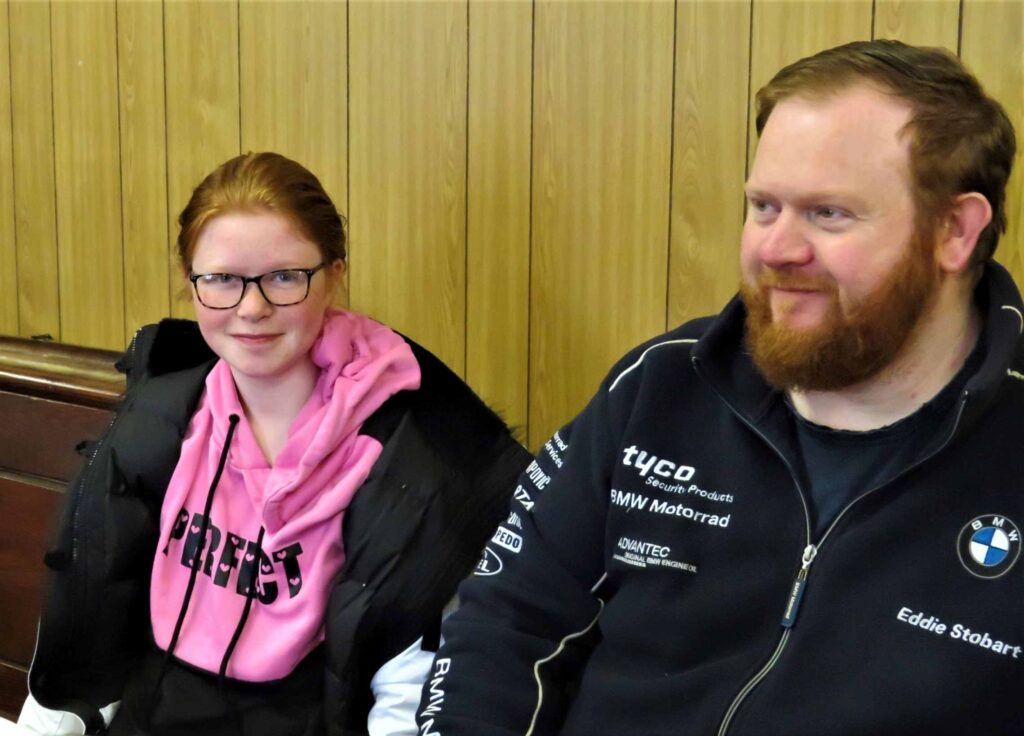 As most of you know I go along to the Straid Breakfast Club fairly frequently, to meet with a range of Brethren throughout the Province of Antrim and to assist the Lodge members in Straid Lodge number 276 I.C. in their fund-raising efforts. So it should have come as no surprise to learn that they had put quite a bit of effort into holding a Coronation Breakfast with a difference. The difference being that we, as we ate our breakfast, had an opportunity to watch the shortened Straid version of this magnificent Coronation ceremony. The role of Earl Marshall in an outstanding top hat was played by the current Junior Grand Deacon of Antrim, who had earlier been given the age-old mallard wand as the official emblem of his office and received much helpful advice on the proper positioning of the thumb, whilst wielding his wand.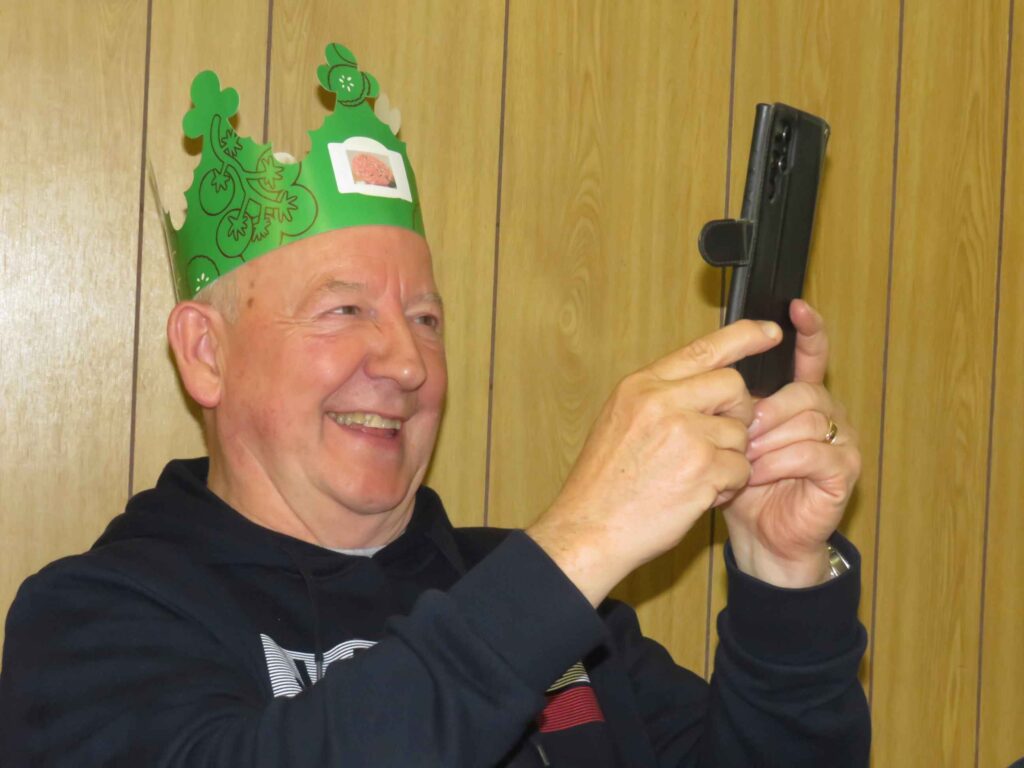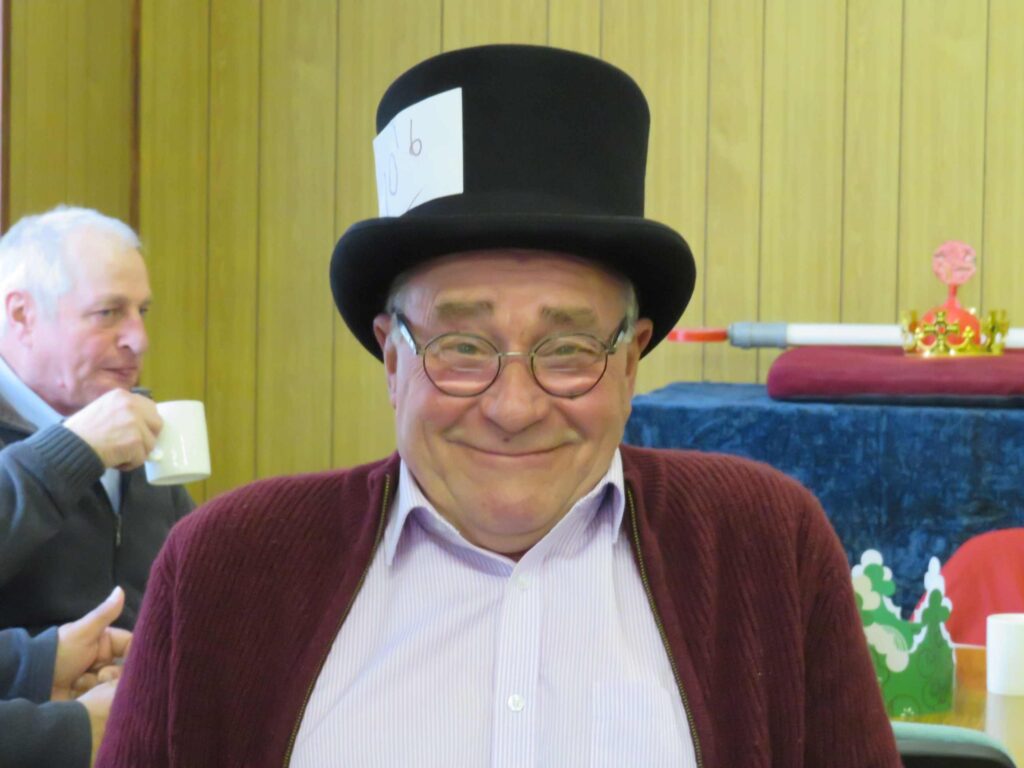 Special permission had been given by the Lodge so that the Brethren concerned could go down into the basement vaults, where hidden behind thousands of yellow charity ducks was the strong room containing the Straid Crown with the Ballynure diamond in the front, the Straid Orb and Sceptre. Indeed a number of the Brethren had to assist in carrying the Throne up from its usual resting place complete with that famous old monument of Irish Royalty, The Hole Stone from Doagh.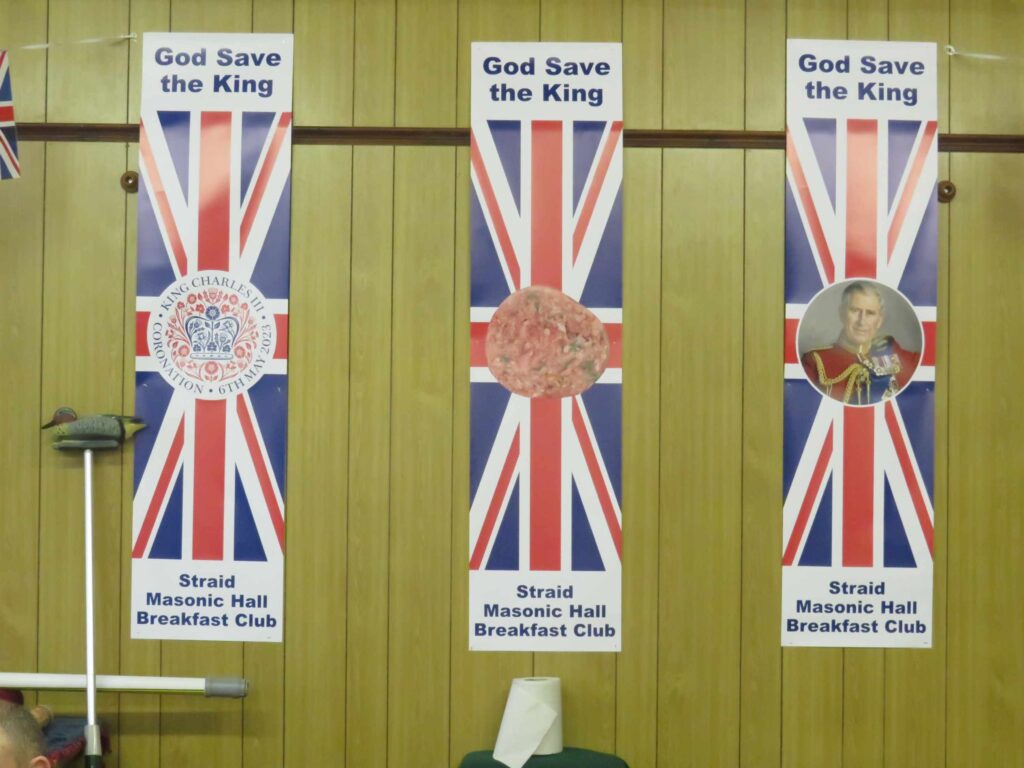 Clearly, word of the occasion had got out in advance, as it was probably one of the best attended meals in a long time. Needless to say, the official organisers of the Coronation Breakfasts in Northern Ireland were aware of the event and the Lodge look forward, at the right time, like all the other participants in receiving their note from the King, thanking them for their support on his big day.
Robert Bashford