Maine Valley Masonic Lodge No. 492, Cullybackey.
Constituted 17th November 1920.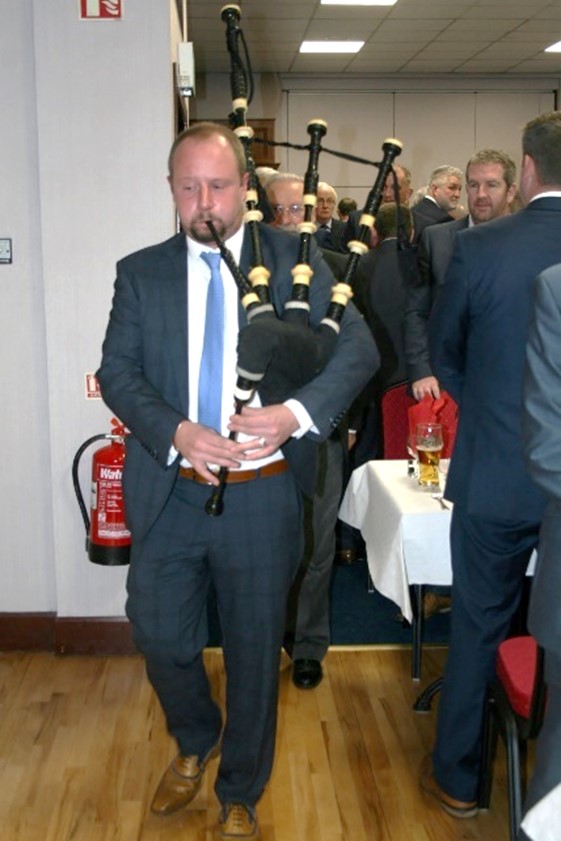 The belated Centenary Stated Communication and Festive Board of Maine Valley was held in the Freemasons' Hall, Ballymena on Friday 18th November 2022.
The event was exceptionally well attended, 74 masons in total which included The M. W. Grand Master, M. W. Bro. D. Daley; The R. W. P. Grand Master, R. W. Bro. J. McLernon; R. W. P. A. Grand Masters, R. W. Bro. S. Brennan, R. W. Bro. G. Graham and R. W. Bro. R. Overend (Londonderry and Donegal); the R. W. Grand Secretary, R. W. Bro. P. A. J. Daley and V. W. P. Grand Secretary, V. W. Bro. R. Millar.