An excellent afternoon was had in the impressive surroundings of the Provincial Masonic Hall. The support for the Right Worshipful Provincial Grand Master and his Officers was evident with the room filled to capacity.
Right Worshipful Provincial Grand Master W. Bro John Dickson welcomed all the Brethren to the meeting.
Deputy Grand Master, Right Worshipful Bro. Rodney L. McCurley was afforded the customary welcome whereupon he took to the throne for a short time.
With an extraordinary start to proceedings the PGM called the room to order and began the main business of the day.
At capacity the Provincial Hall was attended by many Brethren within the Province of Antrim and further afield;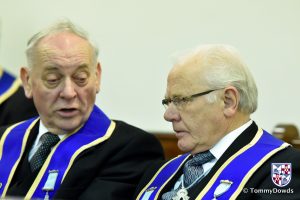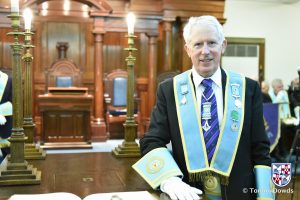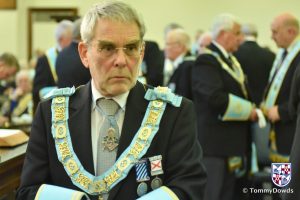 The retiring procession, PGLA Officers & Distinguished Guests;