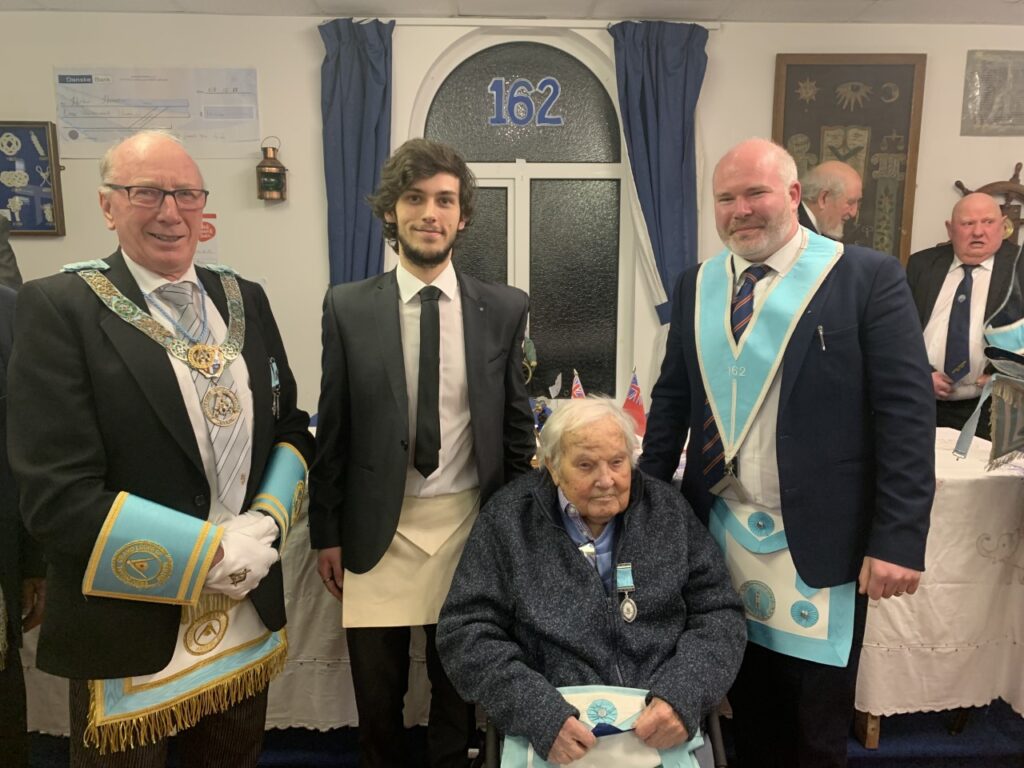 The Provincial Assistant Grand Master R.W. Brother Sam Brennan attended this very special occasion at Islandmagee. He presented W. Brother Tommy Atkinson with his 50 year jewel in recognition of his Masonic Career. He was accompanied by the W.M. W. Brother Ross Hawkins and the newest member of the Lodge Entered Apprentice Brother Karl McCord.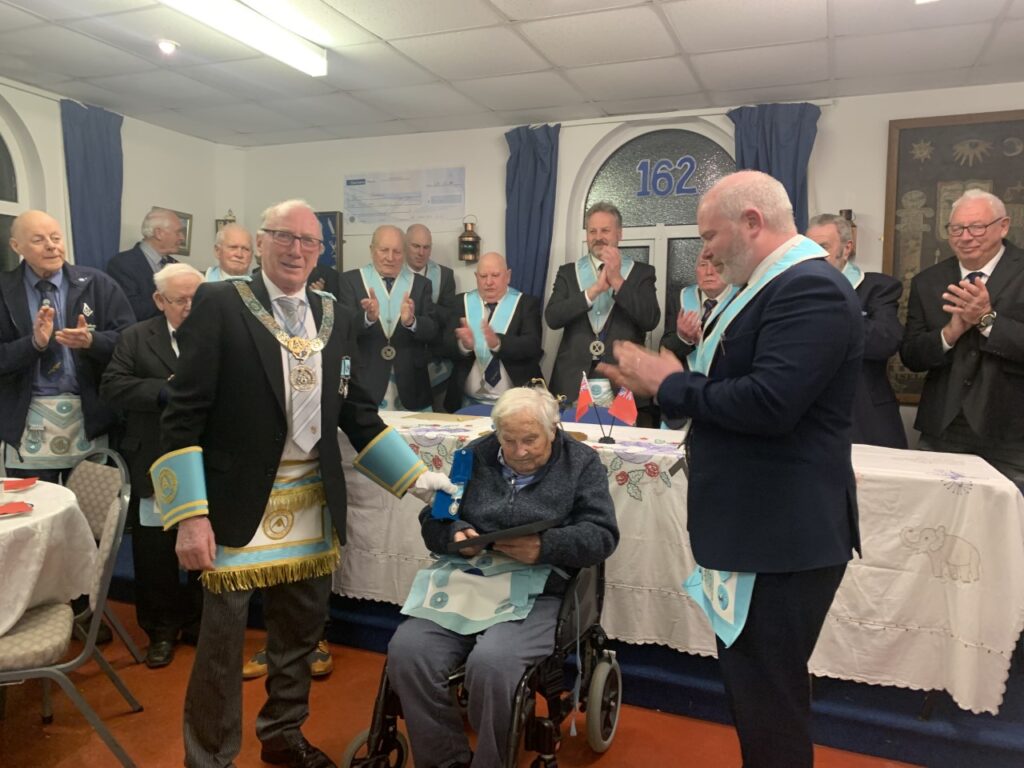 Tommy played in the show bands and was a regular contributor to the Gerry Anderson radio show.
Gerry found out one day that Tommy had worked on a Dude Ranch when he lived in the United States.
When Gerry found this out he christened him the Belfast cowboy!!
The evening ended with Tommy singing a yodelling song to the roars of all present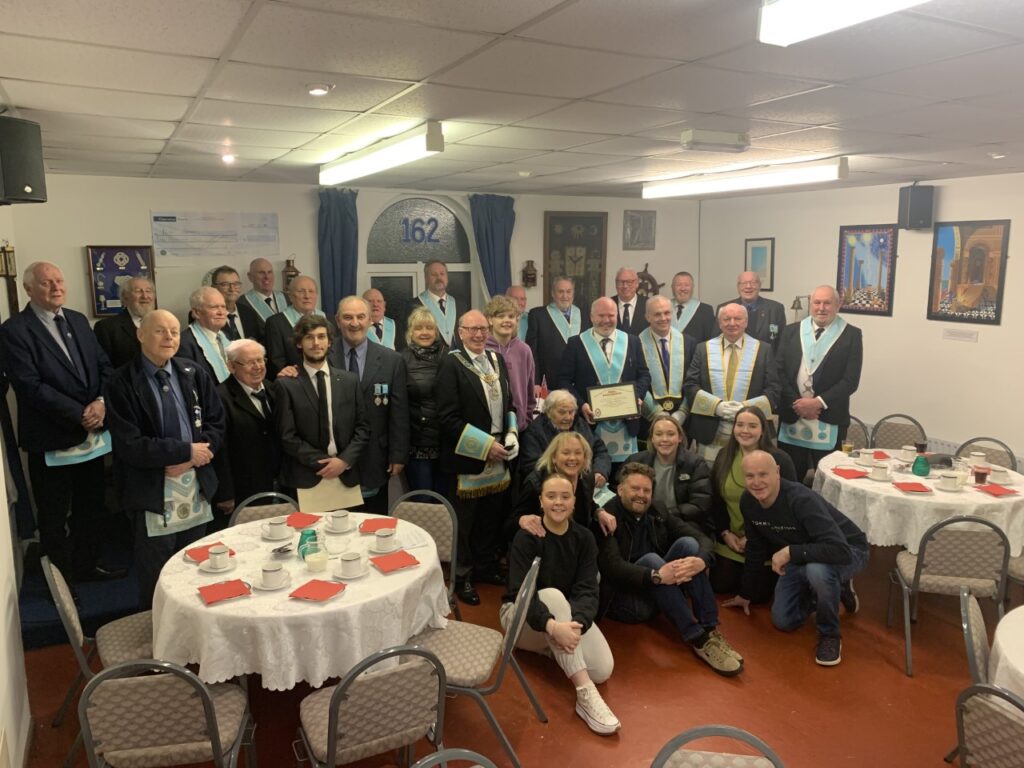 Tommy pictured with his biological Family and his Masonic Family