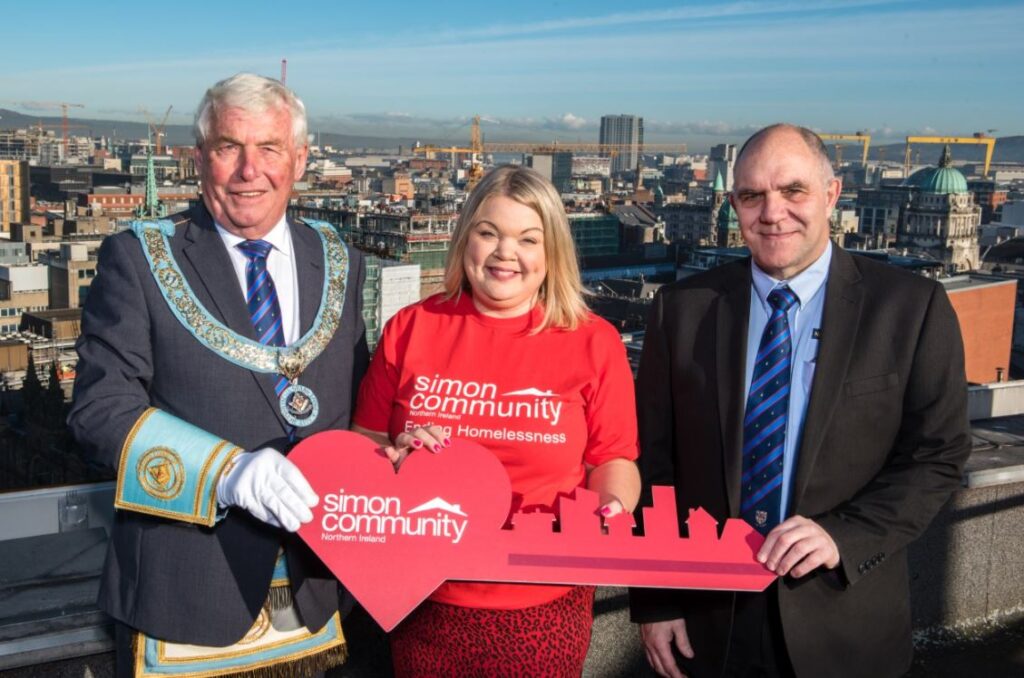 Simon Community NI is Northern Ireland's leading homelessness charity. Northern Ireland is entering a
homelessness crisis, with more people each year presenting as homeless to the Housing Executive. Last year, Simon Community NI welcomed 3,163 people – adults, young people and families from all walks of life, who found themselves without a home.
Statutory agencies are not creating enough homes for people, so we believe that we need to create new ways to tackle this shortage of affordable homes.
Our vision is to create homes ourselves. Safe places where people can move from emergency and temporary accommodation into move-on or medium-term tenancies; where we can continue to support them to deal with the complex issues that caused their homelessness, helping to ensure it never happens again.
Our ambition is to create 10 new homes over the next 18 months, two have already been purchased in Larne and Bangor. Monies donated by Freemasons Ireland through the Vision 2020 campaign will be invested in the purchase of three, two bedroom properties in areas of high need, to create homes for those who previously had none – Simon Community clients who are ready to live independently again. The properties will be purchased in areas of high need, Coleraine, Ballymena, Larne, Portadown and Lurgan for example, close to our existing hostels so that support is close by.
One of legacies of Freemasons Vision 2020 will be providing real homes for those who are homeless for decades to come.