R. W. Brother George Graham, visited Royal Blue Bushmills M.L. No. 414 on Friday 7th April 2023, and was privileged, along with W. Brother Crawford Batchelor, (Worshipful Master), to present Brother Matt Colgan with his fifty (50) year membership Jewel and Certificate.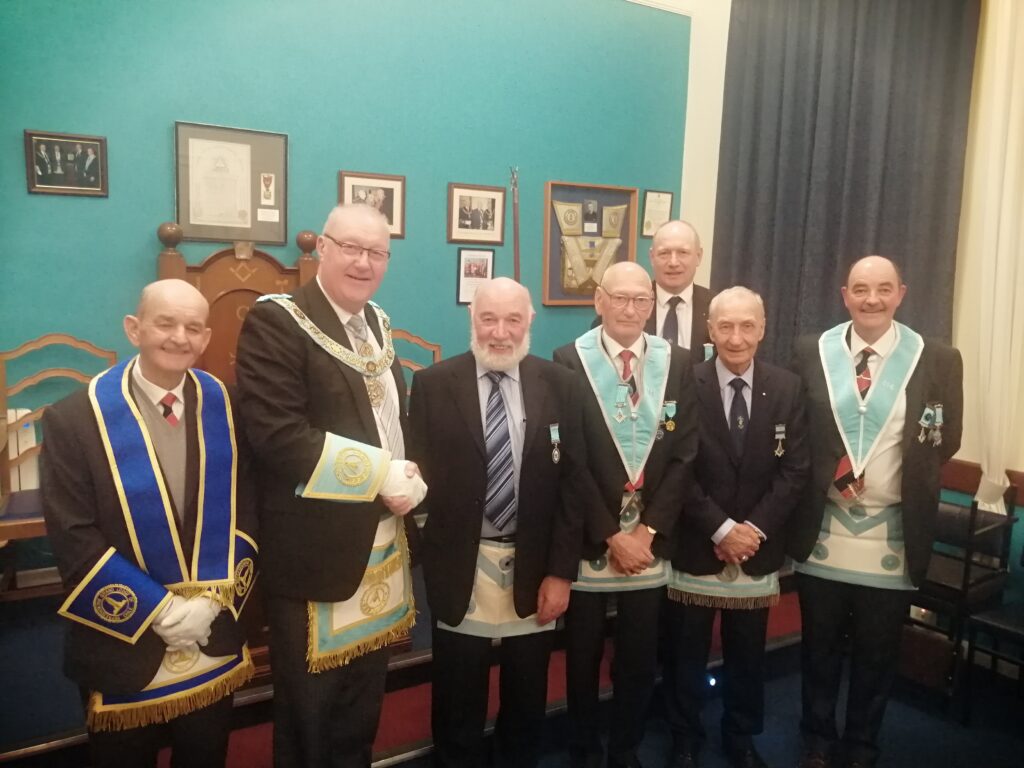 W. Brother Matt joined Royal Blue No.414 in 1973 and although he never progressed to being Worshipful Master, he maintain regular membership to qualify for his Jewel.
Joining W. Brother Matt were his brother, Joe, and nephew Philip, both members of W. E. Scott Memorial Lodge 554, Campsie, in the Province of Londonderry and Donegal.
Included in the picture are R.W. Brother David Hynds, Foreign Representative of the Grand Lodge of Chile, and W. Brother Trevor Kershaw, Lodge secretary.
Following labour, everyone enjoyed a festive board in the hall.