Provincial Grand Lodge of Antrim – Charity Golf Day Success
The 8th Provincial Grand Lodge of Antrim Charity Golf Day.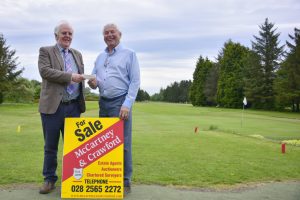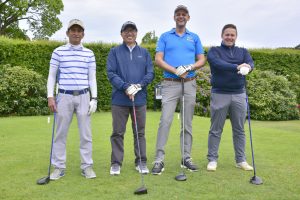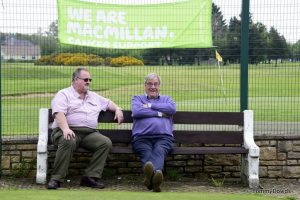 Over the last seven years almost £23,000 has been raised with many Masonic & non masonic charities greatly benefiting from the proceeds.
This year the organising committee under the leadership of R.W. Brother Robert Wilson appealed for   support in aid of the Vision 2020 – The Grand Masters Festival, of which the proceeds will be distributed to the 'visible and enduring causes' of the RNLI, Medicines Sans Frontiers, Doctors without Borders & The Simon Community for homelessness.   
Local golfers were joined by Brethren and friends from many other Masonic Provinces. Almost perfect weather prevailed and with the course in superb condition low scores were expected.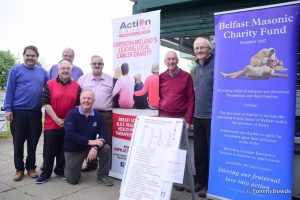 The Provincial Grand Master, Right Worshipful Brother John Mc Lernon thanked Worshipful Brother Ken Crawford of McCartney & Crawford Ltd for their sponsorship, and noting the great turnout in support of the day, the organising committee and the Grand Masters Festival vision 2020.
A big vote of thanks goes to the organising committee, to all the sponsors and to all Lodges and Brethren for their vital support.
"Patience, persistence & perspiration. The unbeatable combination for success."