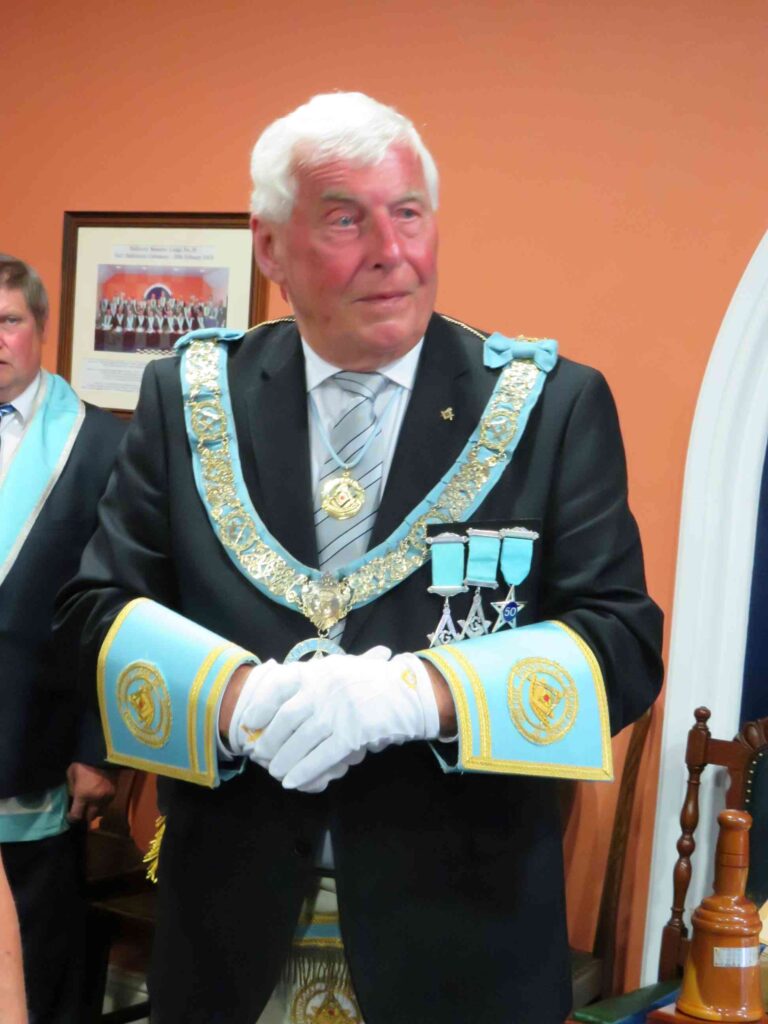 Thanks to Rt Wor Bro Charles Dobbin, I had an invitation to attend the Closing Night meeting of Ballintoy Masonic Lodge No 38, one of the oldest surviving Lodges in the Province of Antrim, which has been in operation since its Constitution in the year 1763. Our main guests of the evening were Right Wor Bro John S. McLernon, Provincial Grand Master of Antrim and Right Wor Bro  Robert G .Quigley, Senior Grand Warden of The Grand Lodge of Ireland. It was a well-attended meeting with visitors present from around the Province.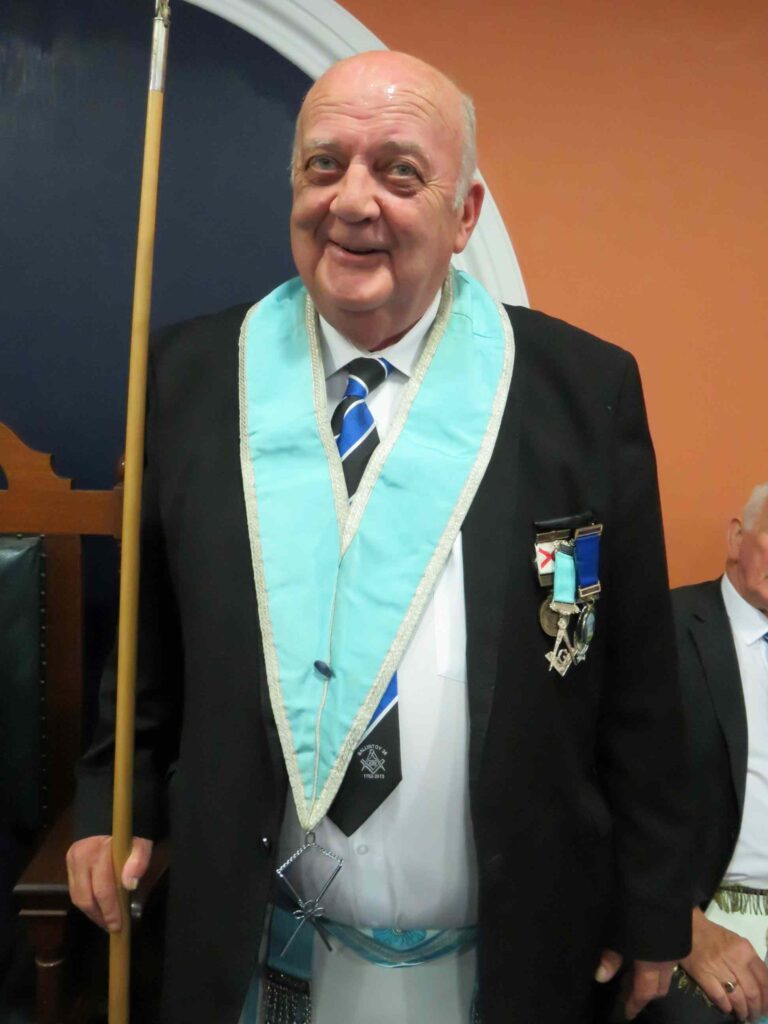 Immediately after the Lodge was closed, we were joined by a group of ladies including Mrs Jeanette Wilmont, widow of Right Wor Bro Don Wilmont, the late Lodge Secretary of Lodge 38 and Mrs Yvonne Penpraze,  widow of Right Wor Bro David Penpraze, member of Lodge 38, who both made presentations to the Lodge in memory of their late husbands. Right Wor Bro John  S. McLernon, on behalf of the Lodge, recorded the service of both deceased Brethren within the Lodge and presented both Ladies framed Thank You certificates, recording the gratitude of the Lodge for their generous contribution to the Lodge.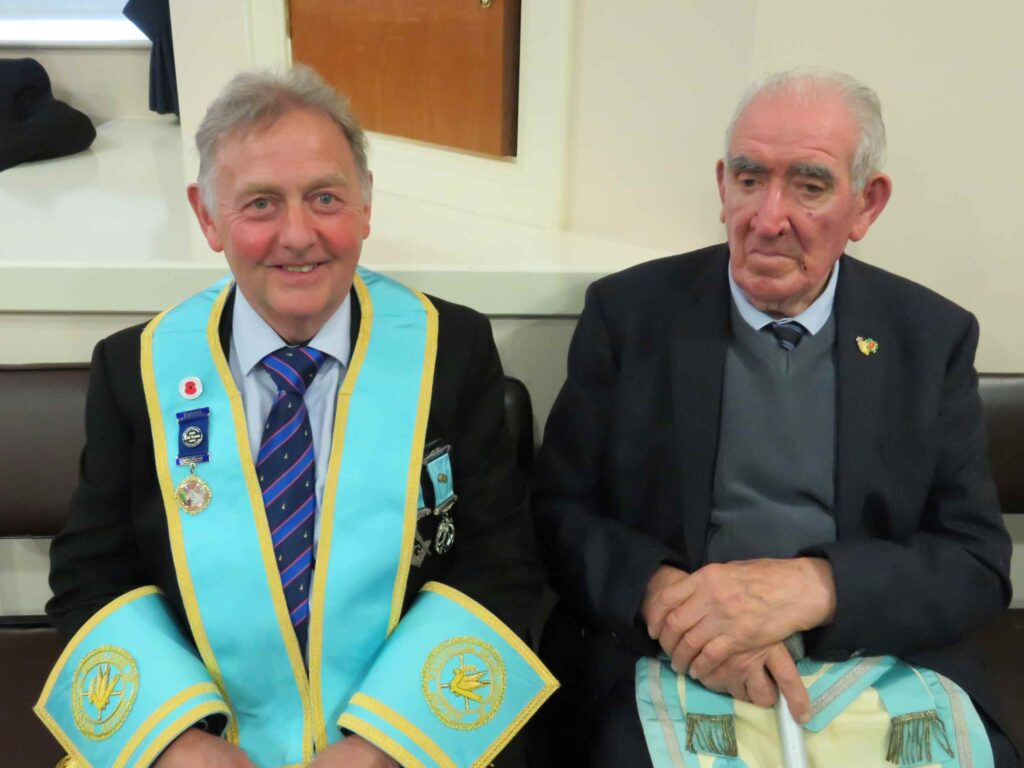 Also present was Mr Tom Diamond BSc MD, FRCS,FRCSI, a retired surgeon and the current president of  NIPANC, the Northern Ireland Pancreatic Cancer Society, who was presented with a cheque in the sum of £ 500.00 collected from Lodge members of 38 and presented in memory of their two deceased Brethren. Tom thanked the Lodge for their generosity and took the opportunity to tell us all about the work of NIPANC. Cancer of the Pancreas effects some 10,000 people throughout the UK, with some 260 people from Northern Ireland included in that yearly number.  The Society was established by a number of survivors from Pancreatic Cancer and is there to increase awareness of prevalence of the Cancer amongst the general public, to provide  patient and family support and to raise funds  to conduct ongoing medical research in Queen's University and elsewhere. He was particularly pleased to be with us tonight and extremely grateful for the Lodge cheque in support of their works.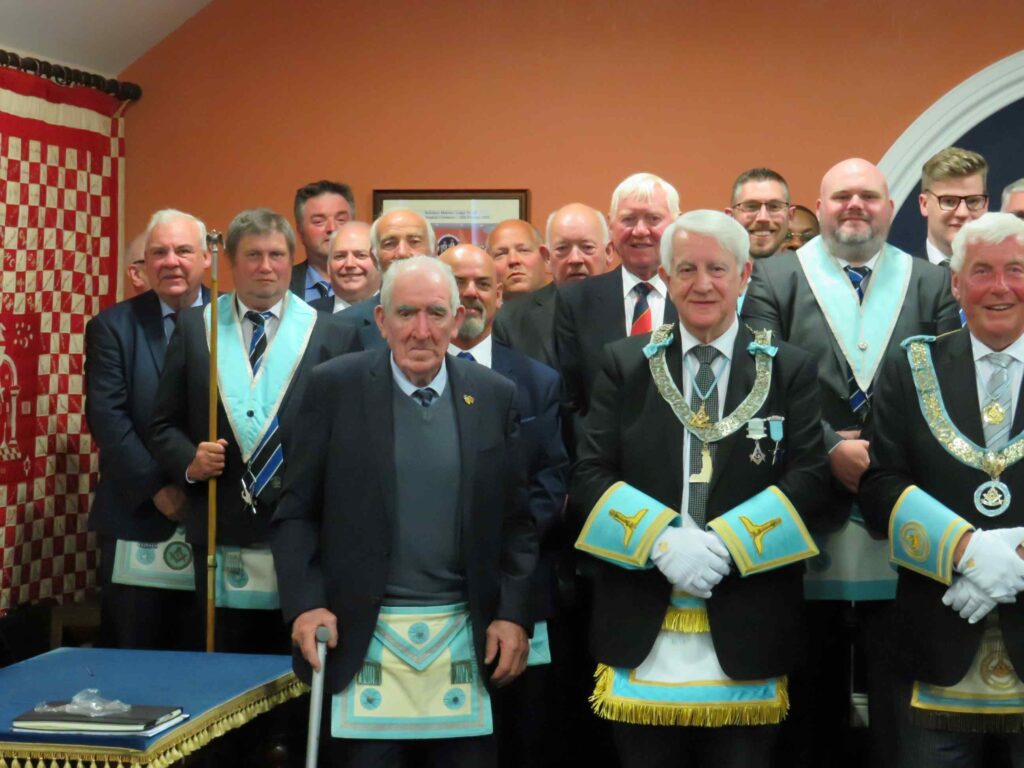 We all then retired downstairs for an excellent buffet and social hour, enjoyed by all present.
Robert Bashford