St. Johns Masonic Lodge No.162, Islandmagee
Raise £1000 FOR MASONIC CHARITIES
The brethren and their guests where enthralled by the fabulous talk and illustrations of The Life of – Lt Col Robert Blair "Paddy" Mayne, DSO (3 Bars) 11th January 1915 – 14th December 1955, given by Wor Bro David McCalmont.
This was the first time David had given this talk. It became clear right from the start that he had thoroughly investigated the subject, Blair Mayne. David explained Mayne's extraordinary eventful life, his Rugby career, his time in the SAS and his unfortunate untimely death in 1955, so professionally, that it was much better that a TV documentary.
We had 66 in attendance and you could have heard a pin drop during the presentation, which lasted approximately 50 minutes. Our thanks and congratulations David. I think you'll be in big demand!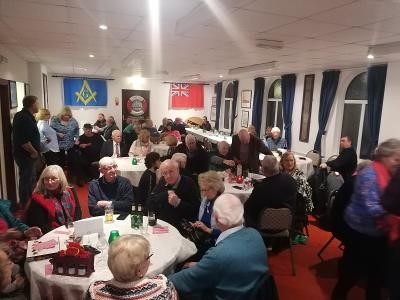 The evening continued with Music, Cabaret Entertainment by that well known International pianist and singer Jim Kelso. The event concluded after some supper and a well supported ballot.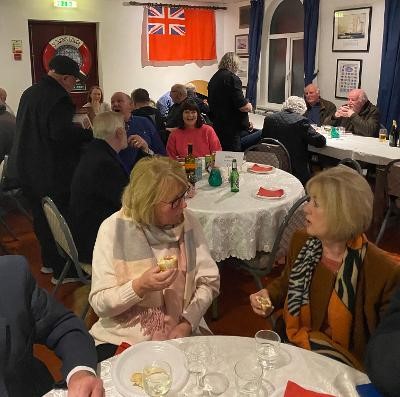 The proceedings raised £1000 to be split £500 to the Belfast Widows Fund and £500 to the Provincial Grand Masters Charity, Age NI.