Article by R.W. Brother Robert Bashford
The Worshipful Master, Officers and Brethren of Ballintoy Masonic Lodge No.38, brought a bus load of vulnerable children and adults from the Massereene Hospital in Antrim, to the Royal Court Hotel in Portrush for the annual bus run and leisurely Lunch in the hotel.
The Brethren of Ballintoy met all the costs of the day, and were joined in Portrush by R. W. Brother John S. McLernon, Provincial Grand Master of The Provincial Grand Lodge of Antrim.
The coach was provided annually by W. Brother Edwin Henry of J.M.B. Coaches Ltd., Cookstown, who is currently the Secretary of the Ballintoy M.L. No.38.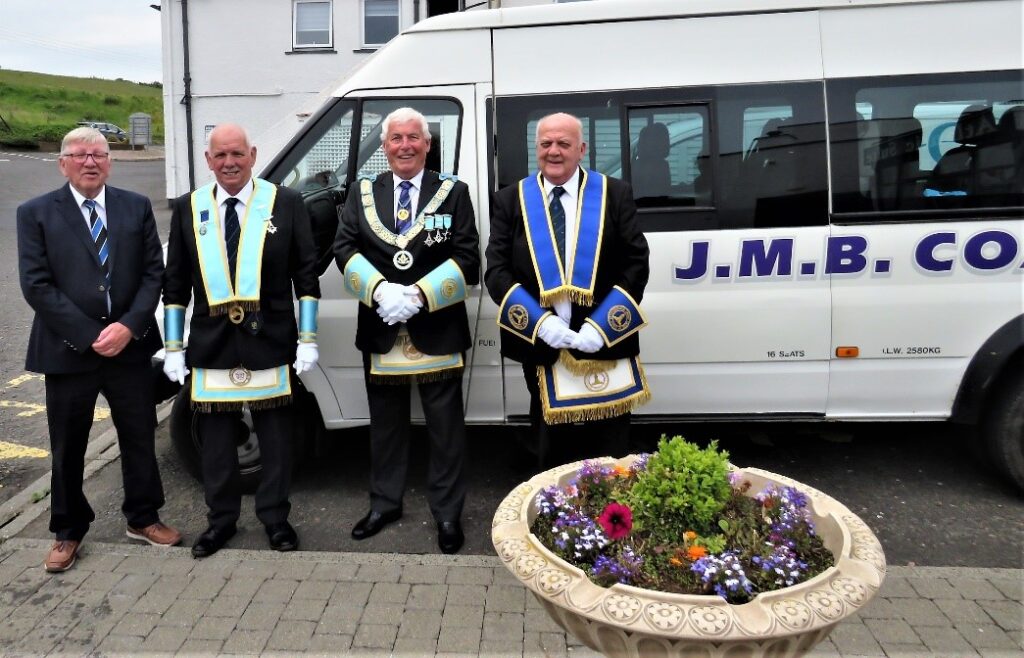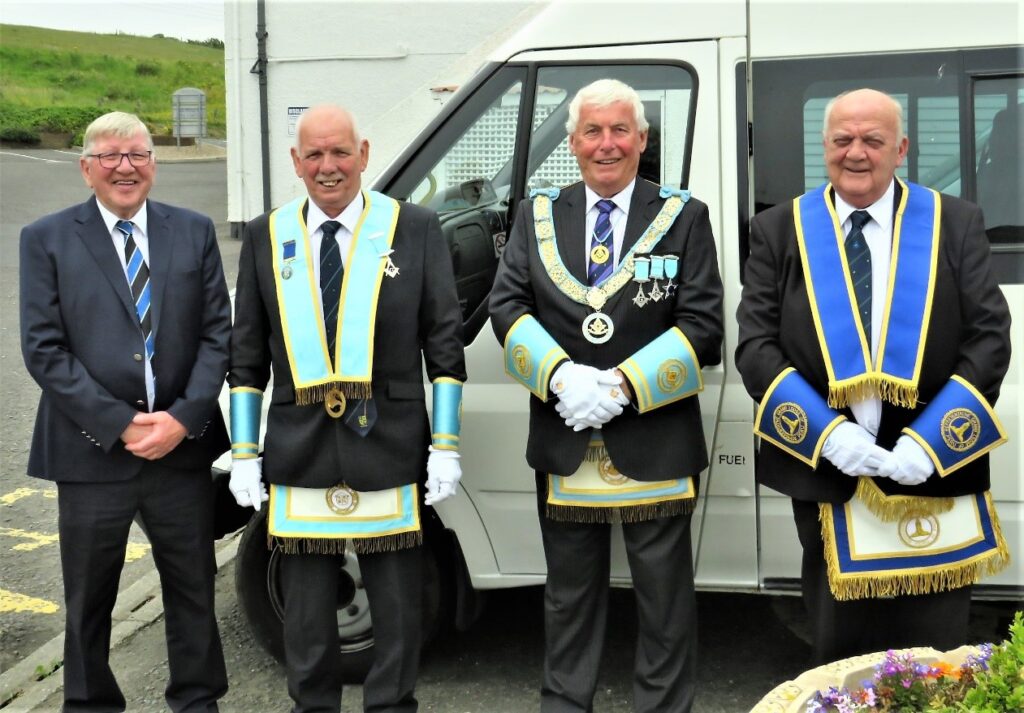 In the photographs, in the front of the J.M.B. Coach, are W. Brother Stanley McFarland, W. Brother Lyle Taggart, R.W. Brother John S. McLernon and R.W. Brother Charles Dobbin, Representative of The Grand Lodge of Peru at The Grand Lodge of Ireland.
Congratulations to everyone involved.