This morning the Arthur Square District Charity Committee, held a fund-raising Breakfast in the Hall of Eglinton Presbyterian Church Hall, located on the Ballysillan Road in Belfast. The event was carefully planned with ample seating and an individual man, which meant that we could all get as little or as much as we desired. The tables were all numbered and the breakfasts were delivered quickly and to a high standard. There was plenty of Tea, Coffee, Orange Juice, and Orange Cordial for those who wanted it, and a steady supply of toast and marmalade was also available.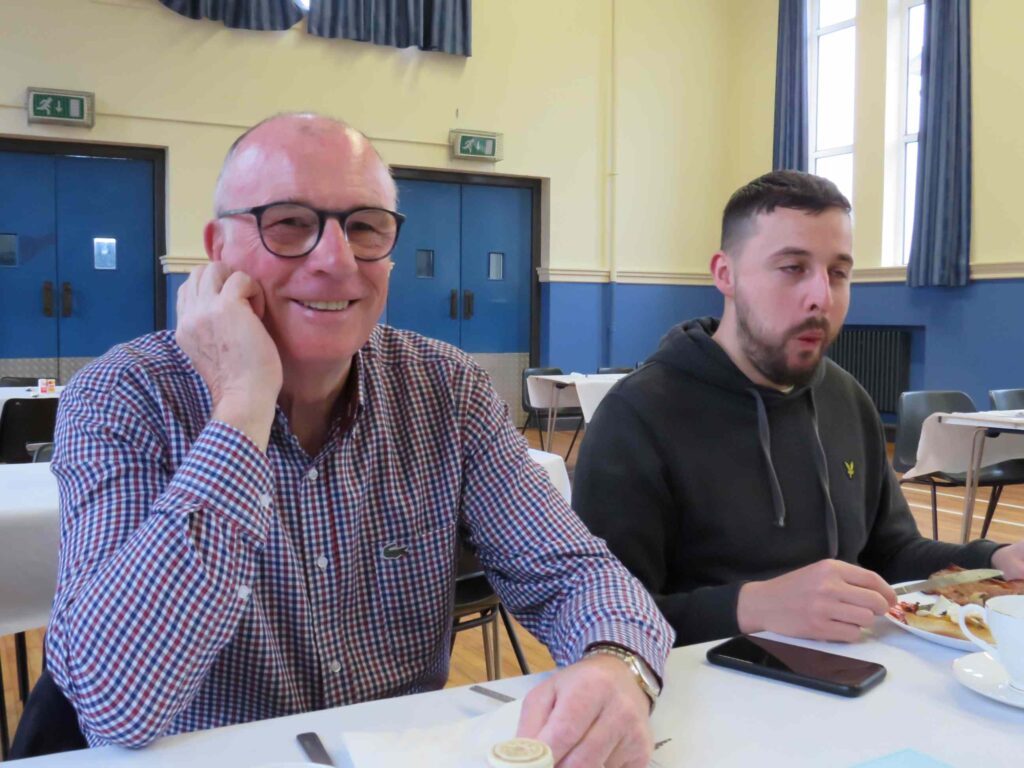 The Arthur Square District Charity Committee can be traced back to the early days after the opening of the new Arthur Square Masonic Hall in 1868. It was one of the first sponsors of the Belfast Widows Fund and The Belfast Charity Fund, and also raised significant sums for The Boys School, The Girls School, and The Victoria Jubilee Masonic Annuity Fund. Sam Leighton, our first Provincial Grand Librarian and Archivist, in his 1928 book – The History of the Masonic Hall, Arthur Square, Belfast – sets out succinctly the origins, construction and development of this major Masonic Hall, in the centre of Belfast and the many Masonic Personalities involved there.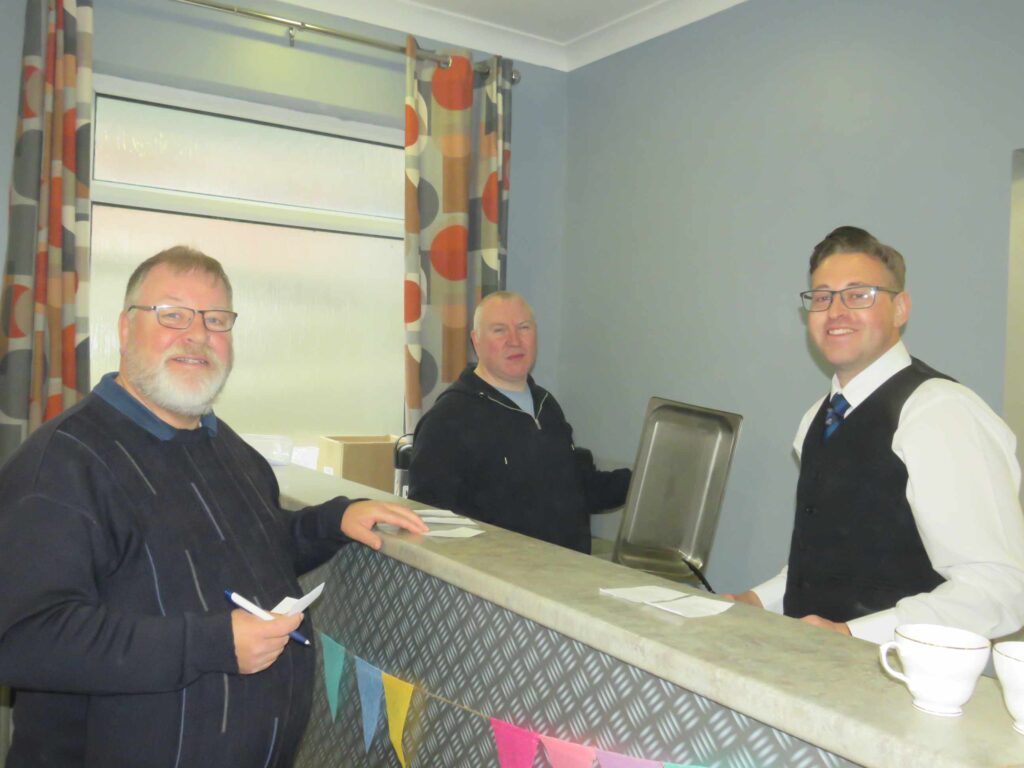 And indeed this mornings breakfast also featured a number of prominent Freemasons who all turned up to play their part in supporting our Masonic Charities. Amongst those present were Rt Ex Companion Thomas j. McCurley Deputy District Grand King of Antrim, Rt Wor Bro John Edens Deputy Provincial Grand Master of Antrim, and Rt Wor Bro Paul Harvey Assistant Provincial Grand Master of Antrim. Also present was Rt Wor Bro James McFarland Past Grand Secretary of The Grand Lodge of Instruction.